Surbiton Girls' Prep were joined by Mr and Mrs Patel and their daughter, who is currently in Year 9.  Mr Patel and his family told us all about how their family celebrate Holi. He explained how Holi is a popular ancient Hindu festival, also known as the 'Festival of Colours', and the 'Festival of Spring'. The event celebrates the eternal and divine love of Radha and Krishna. It also signifies the triumph of good over evil, as it celebrates the victory of Lord Vishnu as Narasimha Narayana over Hiranyakashipu. Mr Patel highlighted how Holi marks the arrival of spring, the end of winter, the blossoming of love and, for many, it is a festive day to meet others, play and laugh, forget and forgive, as well as throw lots of paint. 
 We were joined by Senjuti, a professional Indian dancer. She explained how classical Indian dance incorporates two basic elements – expression, through rhythms and physical movements and dance in its purest form, rooted in expression and emotion.  Senjuti then led a workshop, which gave us all an opportunity to join in with one of her stunning dance routines.   
Meanwhile, our PE team were busy preparing the course for our own version of the Colour Run. This is now a worldwide event, that brings communities together. It celebrates healthiness, happiness and individuality, as well as leaving the darkness of the winter months behind us and looking forward to the arrival of spring.  The PE team were ready with the powder paints as the girls began to walk the route. It wasn't long before spectacular clouds of colour punctuated the air, as the girls were showered with many different colours.  Most were covered from head to toe in paint! It was an amazing afternoon which was made even more perfect by the beautiful sunshine.  There will undoubtedly be some wonderful memories made.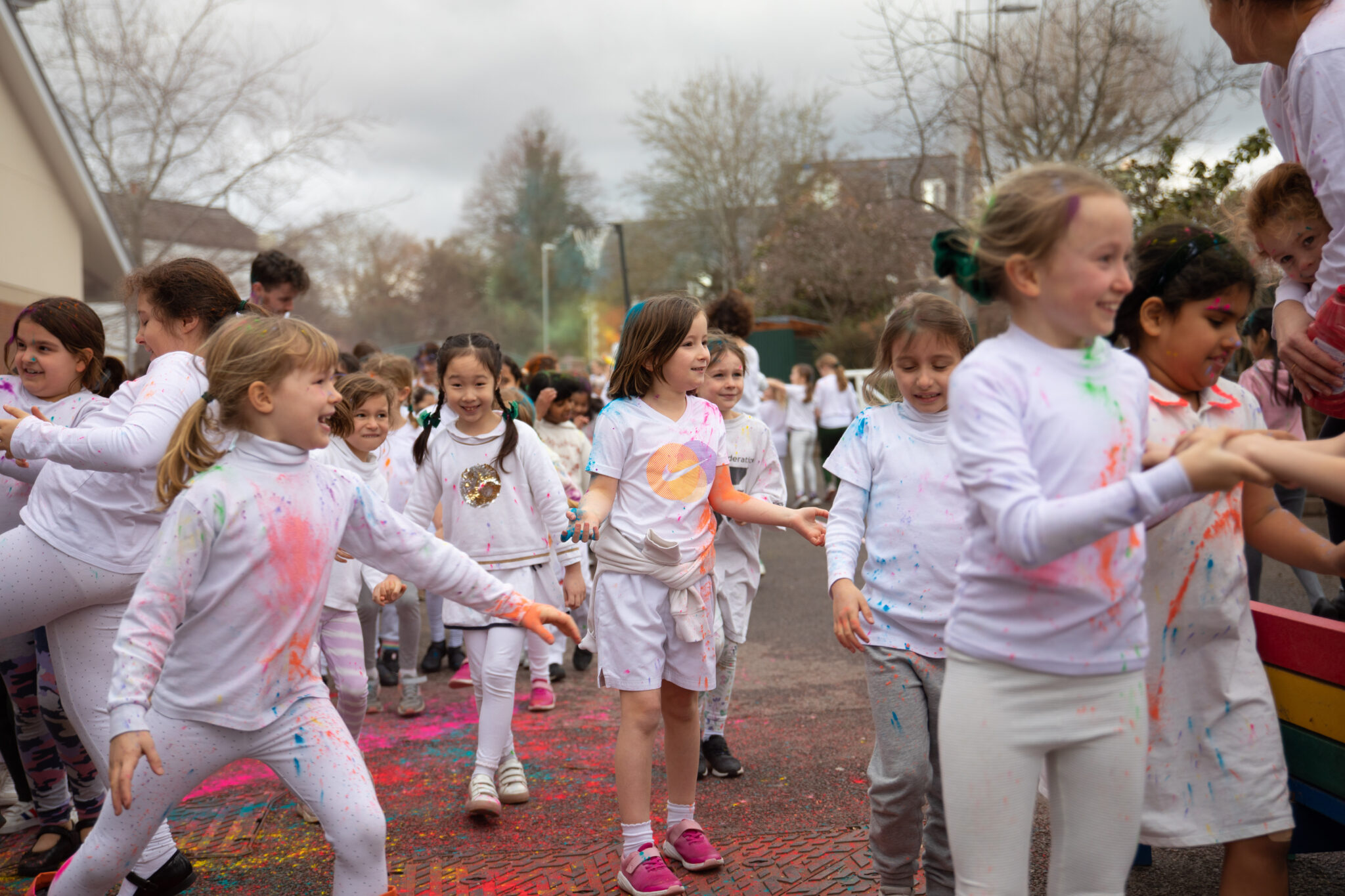 Stay tuned with all school news.
Categories:
Girls' Prep School