Having focussed only on Quads in previous years, our Senior squad (J18) entered and qualified an Eight for the first time in our club's history.
Captain Lauren Russell, Mair Hobbs, Phoebe Pollington, Roisin Starkey, Olivia Hubbard, Lucy Theobald, Amelia Stagg, Ella Richardson and Sophie McKillop-Minster won their first race against Tyne Rowing Club in one of the fastest times of the preliminary round. In the quarter-finals they were unlucky to draw a very strong crew from Headington School, who went on to win the event. All the coaches were impressed with how the girls attacked right from the start, making Headington work hard for their win.
With no J16 Eights event at HWR, our current national champions had to split into two Coxed Fours. 17 crews from across the country entered the event with only eight places available, but both crews made it through the qualifying time trial with no issues, making it the first time we had ever qualified two crews into one event. Our 'A' crew of Kate Theobald, Madeleine Greenstock, Sophie Rankin, Izzie Kennedy and Megan Johnston had a nice warm-up against St Paul's Girls' School, winding down halfway through and paddling out the finish well ahead of their opposition. The 'B' of Eli Fine, Claudia Alexander, Alexandra Bolton, Megan Burge and Charlotte Hubbard crew had a much tougher race against Godolphin, getting dropped by ¾ length early in the race; but they pushed Godolphin all the way through, mounting pressure, until eventually the opposition crumbled, and our girls stormed through in the last 100m to win by ¾ length – Race of the regatta!
With horrible luck, our 'A' and 'B' crew were drawn against each other in the semi-final. Credit to our 'B' crew, they fought with everything they had, but ultimately the 'A' crew progressed to the final alongside Latymer Upper School. Latymer also put up a strong fight and managed to maintain overlap for the first minute of the race, but then our girls pushed away from them to win by a colossal 16 seconds and the largest winning margin of the regatta. This was Surbiton's first HWR win since Lola Anderson's J18 Quad in 2015.
These two squads will now merge together to produce our strongest possible 1st Eight, who will continue to train for the next six weeks up to Henley Royal Regatta.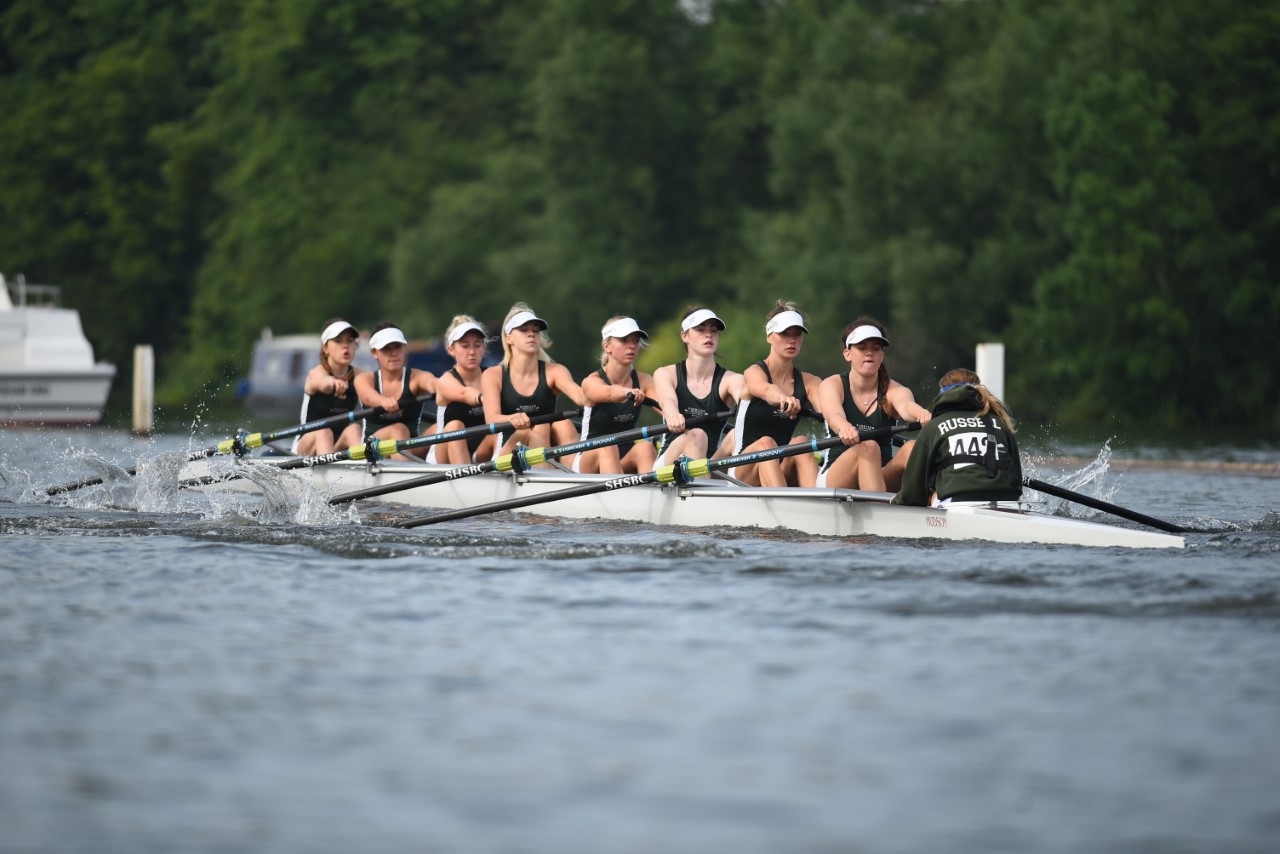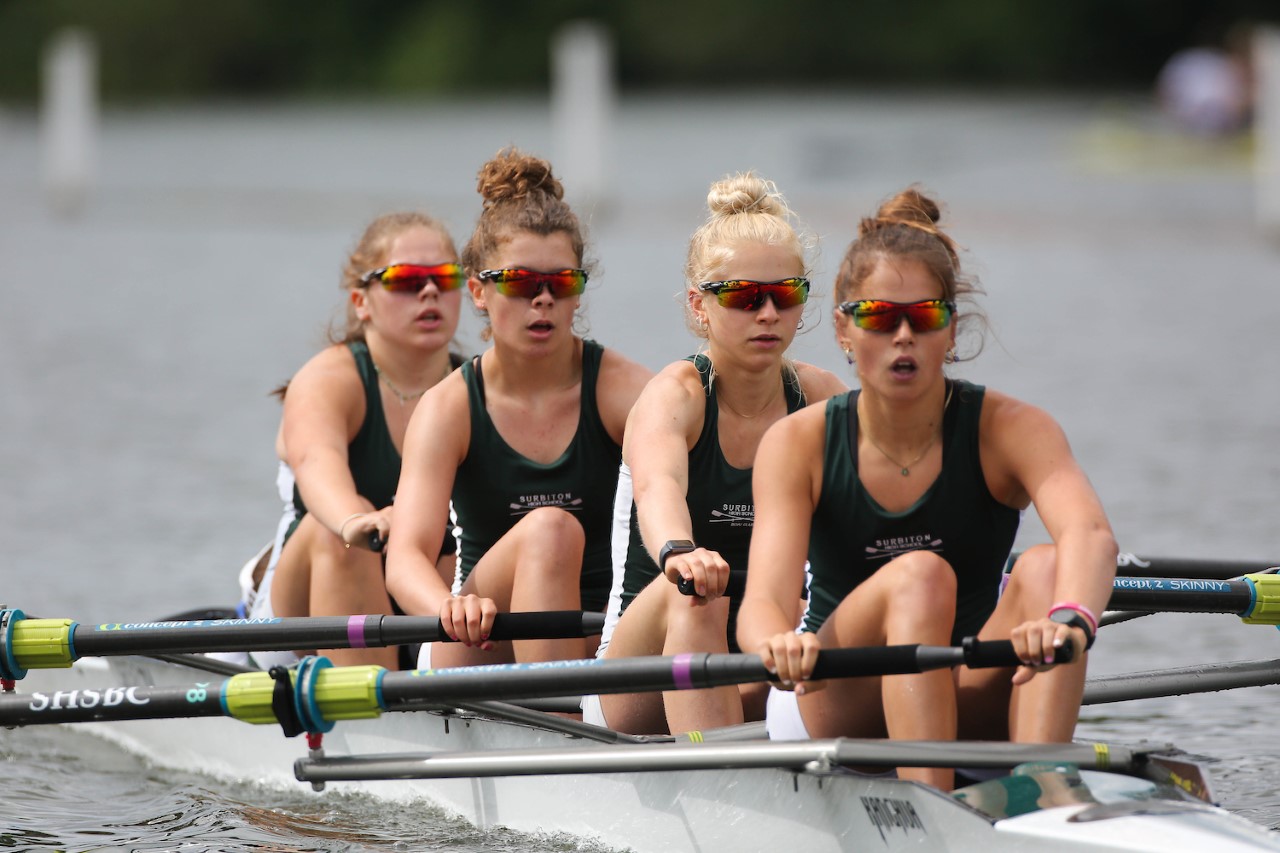 Categories:
Senior School