Reception – Coworth Flexlands LOC visit
We had such a lovely day visiting Coworth Flexlands! We started the morning off picking colourful natural materials to put inside our pots, which we later used to decorate white cloth. Mrs Davey showed us how to arrange our materials underneath the cloth, then demonstrated using a pebble to tap the material so that the colours bled. We each had a go and got creative. Our finished pieces looked wonderful, and we are looking forward to making them into bunting, ready for the Jubilee. In the afternoon we enjoyed a picnic lunch, followed by a nature walk in the woodland. We ended our day by calming down, closing our eyes and listening to the birds. It was a real treat being out in the sunshine all day, and visiting another school to see their forest school setting in action.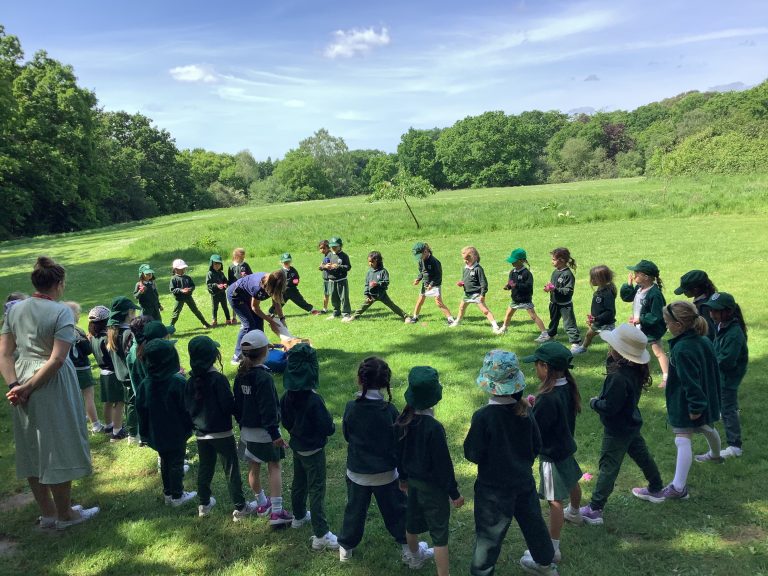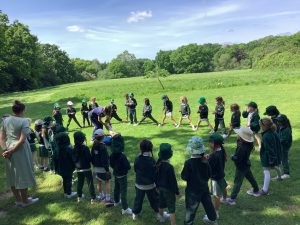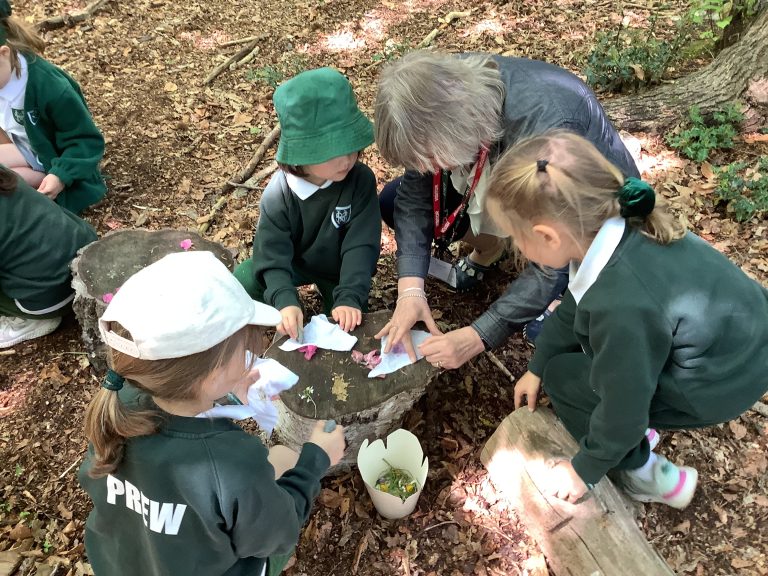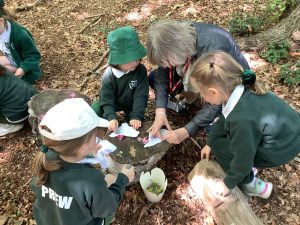 Year 1 – Seaside Workshop
Year 1 were lucky enough to be taken on a journey through holidays from the past and present, with a little help from the Freshwater Theatre Company. The girls have been studying seaside holidays using the topic to develop their knowledge of the past and to appreciate the differences in the present. Freshwater Theatre Company arrived at School to help bring their seaside studies to life. They ran a drama workshop, giving the girls a memorable and engaging trip through seaside holidays from 1910 through to the modern day. The girls explored how holidays and past times have changed over the past century in a lively session packed full of holiday fun.
The workshop looked at the differences in transport, clothing, entertainment, food eaten, sun protection, how memories were recorded and changes in attitudes. The girls really enjoyed the workshop; they had a lot of fun while learning about seaside holidays. They impressed us with their knowledge of the historical changes that have happened during the last century, and they were all able to share lots of new information they had learned from the session.
Well done, Year 1, you clearly all do like to be beside the seaside!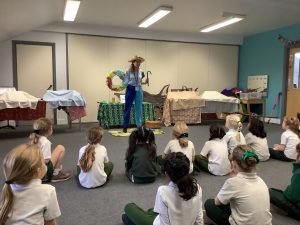 Year 2 – Bushy Park
Year 2 explored the deeper realms of Bushy Park, looking past the deer, ducks and squirrels to find a world of minibeasts on the land and water. Pond dipping revealed an array of aquatic life we would never have seen if we hadn't taken the time, and woodland sweeping uncovered a host of multi-legged and slithering creatures! The girls learned a range of terminology and detail, and also learned to take time to look carefully, admire and respect nature when they are outside.
A huge thank you to Dr Turner, Ms Howard and Mrs Shaw for joining us, and helping the girls to have such a fantastic day!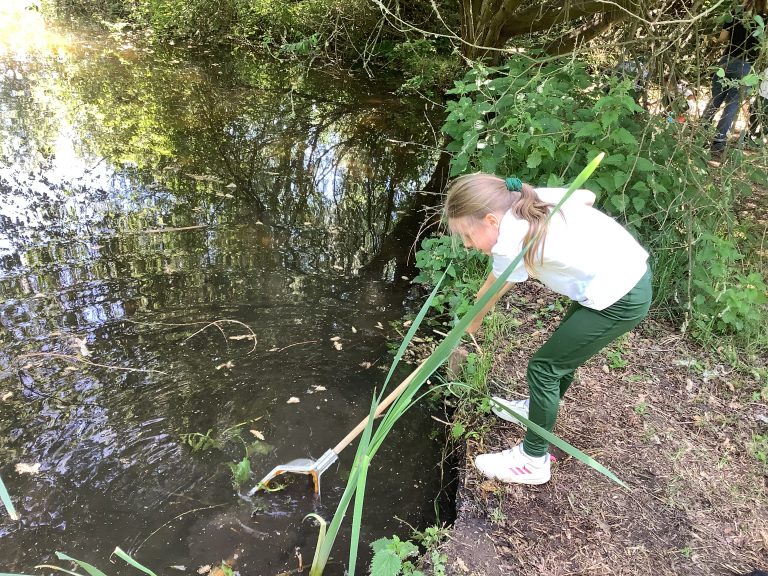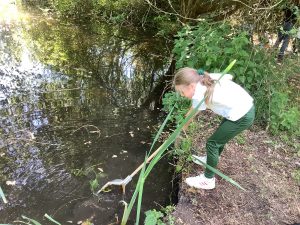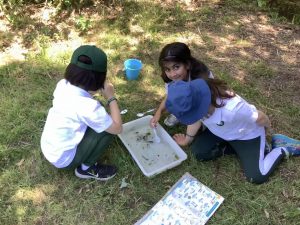 Categories:
Girls' Prep School