At Surbiton Girls' Preparatory School, we offer a tailored curriculum that goes far beyond the National Curriculum. Our curriculum is enhanced and enriched to develop learning beyond the core subjects, providing every pupil with the opportunity to reach her potential. We believe in a child-centred education, valuing each child's own interests and learning styles. We provide an education which encourages independence and autonomy, supporting children in using their initiative; an education that looks beyond subject disciplines and conventions.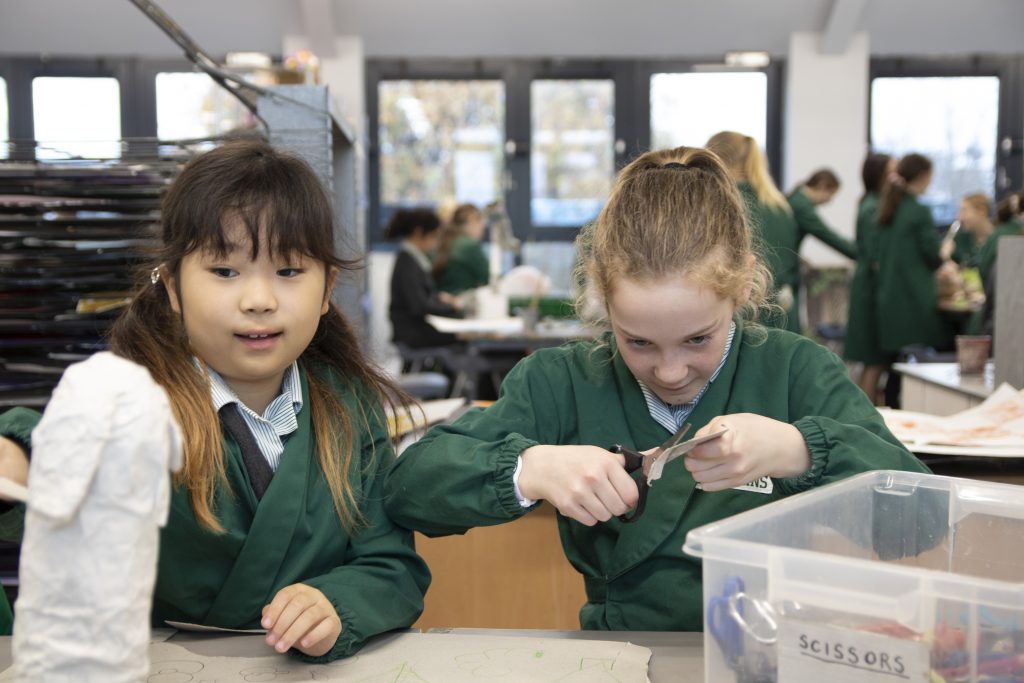 The curriculum is designed to use a cross-curricular approach, ensuring that pupils have the opportunity to rehearse and apply the core skills developed within the year group. Topics are designed to hook the pupils' interest and act as a platform to inspire future learning. It is an ever-evolving curriculum, designed to meet the interests and challenge the inquisitiveness of the girls. Pupils are empowered to take responsibility for their own learning and teachers have the autonomy to develop and alter their planning to take the learning where the pupils' needs and interests lie.
Once the key learning points in a lesson or topic have been taught and understood, pupils take increasing responsibility for leading their own learning, guided and overseen by the teacher. The 'Mastery' approach is adopted throughout the School, which means that concepts are covered in greater depth. Time is spent exploring fewer concepts in a deep way, and sees pupils strive to apply their learning in a range of open-ended tasks and investigations. This also enables pupils to apply their learning habits to develop and explore curriculum content.
Pupils engage with their own learning habits through a notional 'learning wheel' which is on display throughout the School's learning environment. Inspired by the work of Guy Claxton and Graham Powell in The Learning Powered School, learning habits are grouped into four notional areas:
Thinking (questioning, making links, imagining, reasoning, capitalising)
Emotions (absorption, managing distractions, noticing, perseverance)
Involvement (interdependence, collaboration, empathy and listening, imitation)
Productivity (planning, revising, distilling, meta-learning)
These learning habits are embedded in all that we do. They have been adapted for the youngest members of our community and follow the girls through to their Senior School education.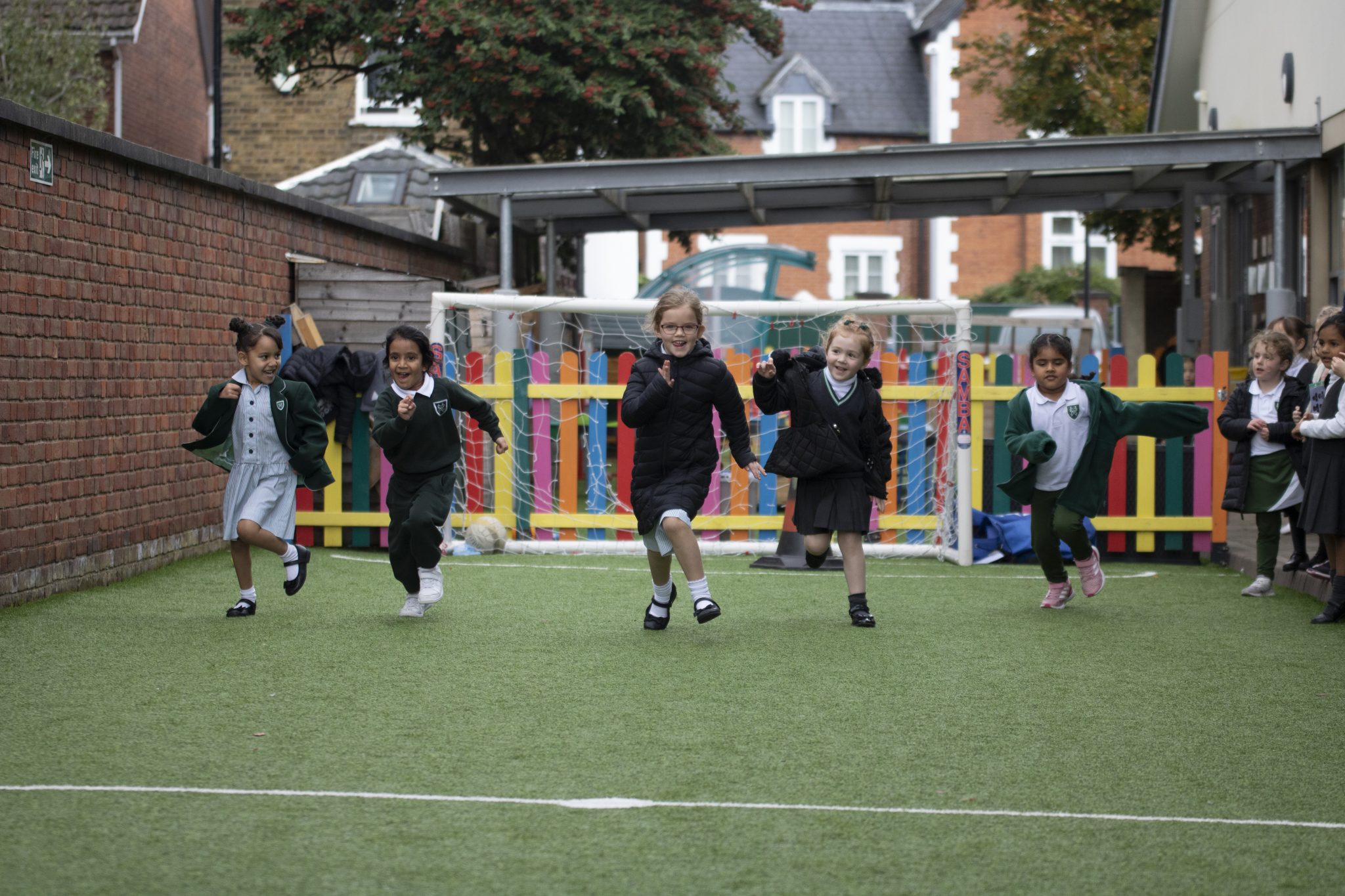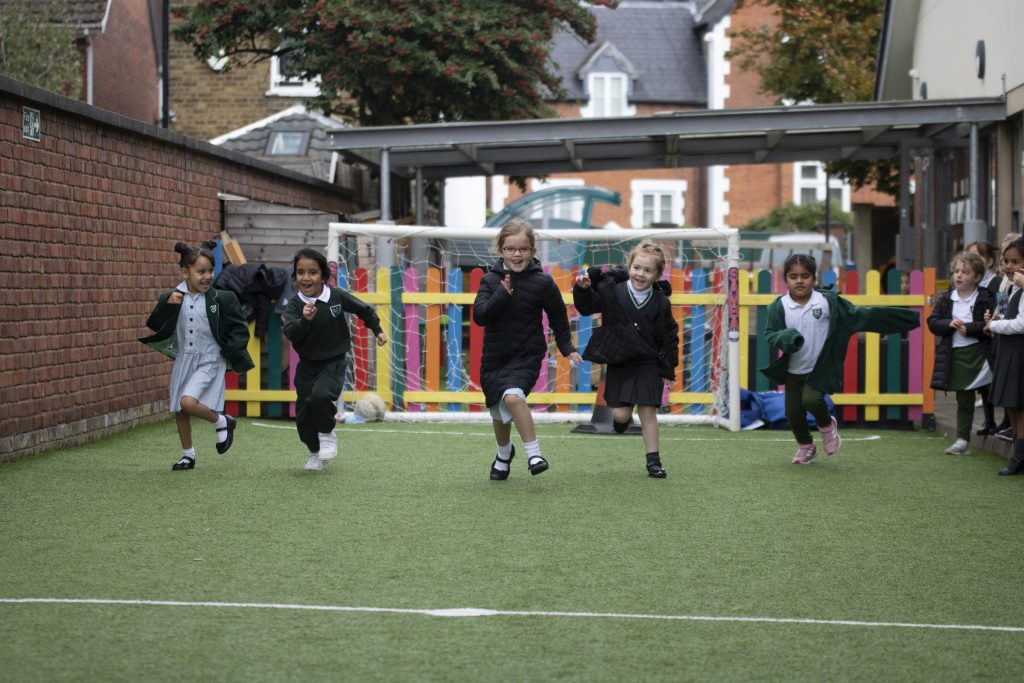 Our teachers are outstanding practitioners – their sole aim is to bring out the best in every girl they teach. Girls in our Reception class and Years 1 and 2 are taught predominantly by their class teacher, and all classes are supported by a qualified Teaching Assistant. There is specialist teaching throughout the School for Music, Modern Foreign Languages and Physical Education. As girls progress through the School, further subject specialism is introduced in Mathematics, English, Computing, Art and Science.
At Surbiton Girls' Prep, we see learning as a partnership between home and School. Workshops for parents are held throughout your daughter's education. In the Reception class, parents learn about the importance of picture books and practical activities as the building blocks to reading and mathematics. Further annual workshops in Mathematics and English outline the methods taught at Surbiton Girls' Preparatory School, and parents always comment on how much they value these sessions.
Music at the Girls' Prep is taught throughout the School, from Reception to Year 6, by specialist Music Teachers. The curriculum is modelled on the Kodály Method, being a sequential, aural programme of study focusing on the development of essential musical skills and literacy. There is a dedicated music studio which houses all our classroom musical resources, and provides a generous space in which the girls can spread out while working on their compositions or rehearsing for performance. The skills developed in lessons through the Music curriculum incorporate Listening and Appraising, Performance and Composition; added to which singing, ensemble playing and performing on stage play a big part in the general musical life at School.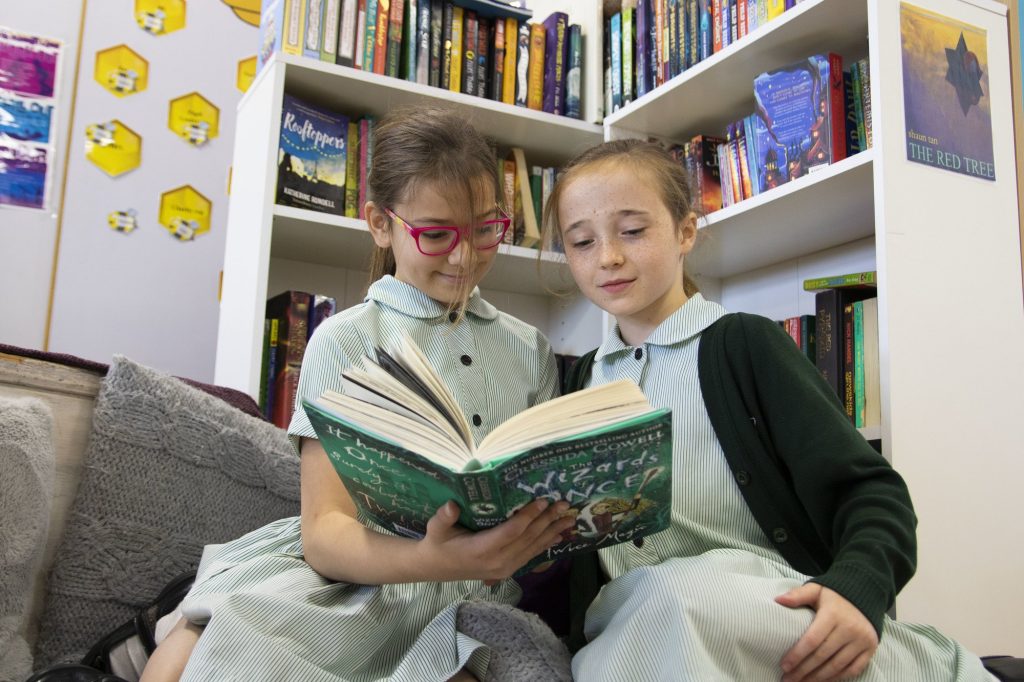 Girls throughout the School are part of a school choir according to their year group. Those girls who really enjoy singing are encouraged to audition for the Preliminary or Junior Chamber Choirs, which provide the opportunity to sing more challenging music and to receive more specific training in choral singing. In addition to the choirs, pupils who play an instrument at Grade 1 level or above are invited to join an ensemble according to their instrument type. Termly concerts are held for the ensembles and choirs to showcase their work, as well as at our Carol Service and other festivals, while individual instrumental players are given the opportunity to perform at Soloist Evenings and school assemblies. Individual instrumental tuition is available from Year 2. This service is provided by peripatetic Music Teachers, who also teach in the Senior School, providing continuity for girls as they progress up the School. Those girls displaying advanced instrumental capabilities have the opportunity to be involved with Senior School ensembles. Girls in Reception and Key Stage 1 perform the Infant Nativity, whilst Key Stage 2 have the opportunity to perform two productions each year; one for Year 4 and another for Year 6. These are always a highlight of the calendar. There are many events throughout the year, where the girls are given the opportunity to perform in front of an audience, ranging from class assemblies to parts in the Senior School production, which is held at a local theatre.
The linguistics programme at Surbiton Girls' Preparatory School develops a lifelong ability to communicate and promotes the love of language. Children can learn much about English by learning about the structure of other languages. Learning a language keeps the brain sharp and active, and gives children a better understanding of how words are derived and the culture behind them. Girls are taught French from Reception, where they learn the language through stories, songs, games, action chants, art and counting. Spanish is introduced in Year 4 and the girls enjoy reading and speaking familiar phrases and foster an awareness of cultural diversity. In Year 6, the girls enjoy practising their linguistic skills in France, where they visit the market in Le Touquet and order their camembert and croissant in French.
During the school year, the girls participate in a number of trips and visits to enhance their learning. Girls visit theatres, museums, art galleries, environmental centres and the beach, to mention but a few excursions. These visits are designed to complement the learning carried out in School and enable the girls to experience the relevance of their studies in the outside world. In Key Stage Two, all girls take part in our residential programme. This builds from year to year and develops the independence of our girls as they learn to experience overnight trips away from home.
We very much look forward to welcoming you to our School so you can see first-hand the enthusiastic and motivated education on offer.