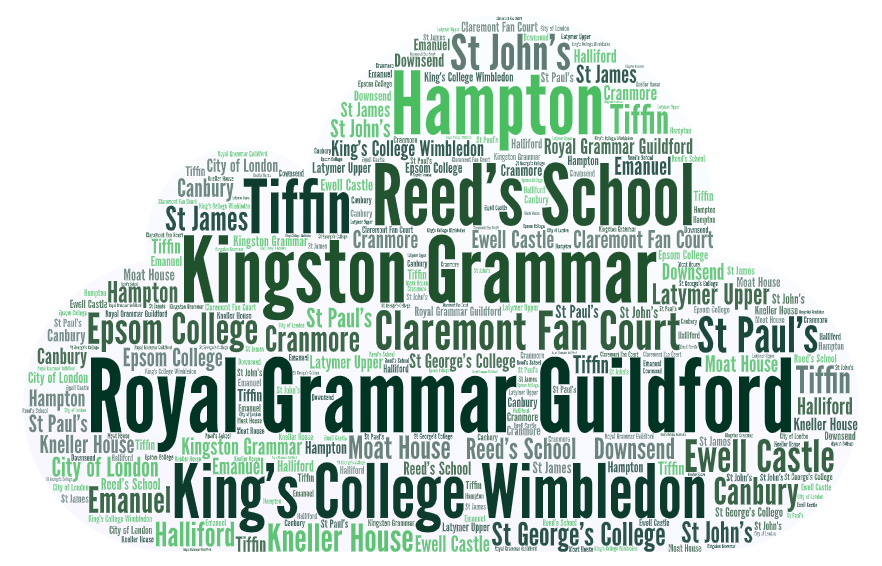 11+ Results
We are proud of the outstanding 11+ results and preparation that our boys receive during this challenging transitional stage in their educational journeys. We enjoy excellent relationships with the senior schools and have a proven record of ensuring boys are offered places, and very often scholarships, at their first-choice school.
Our comprehensive pastoral care system ensures a strong foundation of support, guidance and trust for everybody. We provide personal attention for all because we know and value our boys as individuals with distinctive talents.
View 2023 Leavers Destinations.
Destination Schools
The list below shows a comprehensive range of schools that our Year 6 pupils transition onto for Year 7:
| | |
| --- | --- |
| City of London Freemen's School | Latymer Upper School |
| Claremont Fan Court School | Licensed Victuallers School |
| Cobham Free School | More House School |
| Coombe Boys | Radnor House |
| Cottesmore School | Reed's School |
| Cranmore School | Reigate Grammar School |
| Downsend School | Royal Grammar School, Guildford (RGS) |
| Emanuel School | Royal Grammar School, Worcester |
| Epsom College | Southborough High |
| Ewell Castle | St George's College |
| Halliford School | St James School |
| Hampton School | St John's School |
| Ibstock Place School | St Paul's School |
| Kew House School | Sutton Grammar School |
| King Edward's Witley | Tiffin School |
| King's College School, Wimbledon (KCS) | Whitgift School |
| Kingston Grammar School (KGS) | Wilson's School |
| Kingswood House | |