On 17 October, a group of Surbiton High School Year 6 girls met up at Waterstones, Kingston, to meet the best-selling author of the popular Lottie Brooks series: Katie Kirby. 
Everyone was buzzing with excitement, desperate to get their hands on the fifth book in the Lottie Brooks collection titled, 'The Completely Chaotic Christmas of Lottie Brooks'. We were given out individual copies while waiting patiently in the queue to meet Katie. 
I went dressed in a Lottie Brooks bubble tee shirt with a matching bubble tea necklace and earrings which Katie complimented me on. 
I asked her to sign my entire Lottie Brooks series, books one to four, which she happily complied with. I then had my photo taken with her. In addition to the book, we all received a candy cane treat and a Lottie Brooks badge.  
Once we had all finished our individual signing, we sought Katie's permission to take a group photo with all the Year 6 girls in attendance. She was very impressed to learn that we all had come as a group and was very pleased with the turnout.    
 Afterwards, we decided to celebrate by going to Pizza Express where some of us excitedly tucked into reading the latest adventure of Lottie Brooks. 
 It was an eventful day, and I can't wait until book six comes out. 
Written by Kimaya – Year 6 Journalist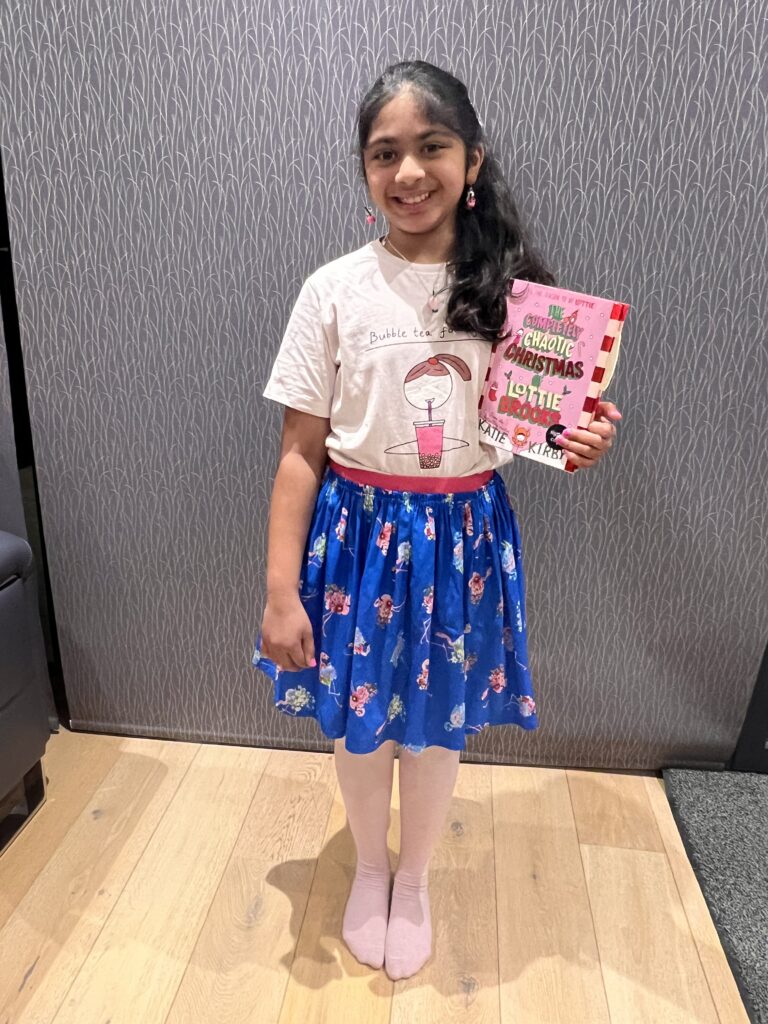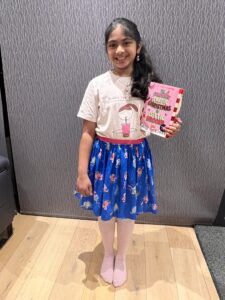 Categories:
Girls' Prep School