Year 3
This term, Year 3 continued to journey through time and explored art in ancient Rome. We explored what art looks like in the Roman era, e.g., sculptures, vases, and mosaics.  The boys then drew emperors and looked at how they can add shading to create depth and develop their drawing skills. The children then moved on to learn about the Pop Art movement and explored a range of skills and techniques used by famous Pop Artists.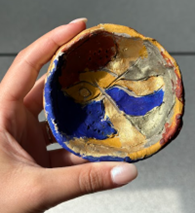 Year 4
Year 4 Art lessons continued to be inspired by their Humanities topic: Rainforests. The children looked at various images of jungles and rainforests before being introduced to the work of Henri Rousseau. The boys were intrigued to learn about Rousseau's life and were inspired by not only his art but his resilience. They studied a range of tropical leaves and mixed tints, tones, and shades of green to add colour. The children also worked collaboratively to create a large-scale version of his 'Tiger in a Tropical Storm' using mixed media. Finally, the children moved on to study the work of local artist, David Hockney, and created some beautiful abstract landscapes using drawing ink and POSCA pens.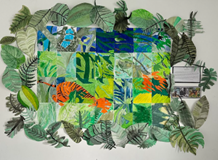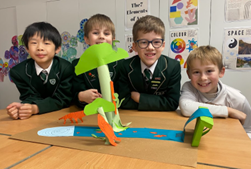 Year 5
The children in Year 5 have worked hard on developing their drawing skills and created still life compositions to draw. The boys looked at contemporary still life artist, Yayoi Kusama, whose work inspired them to create their own abstract still life art using printing and collage. Later, the children were introduced to the famous work of Alberto Giacometti and created their own 3D sculptures inspired by his work. The boys also learnt how to draw figures in action and had a go at some motion photography.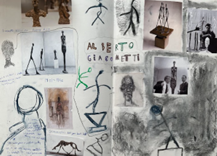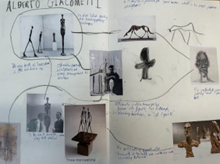 Year 6
Year 6 continued to perfect their skills and work hard to produce independent pieces of art. When studying surrealism and the work of Salvador Dali, they were given the task of creating their own surrealism artwork which allowed them to be creative and think outside of the box. The boys also learnt how to monoprint and created some artwork based on their English text: 'The Last Human'. Alongside their end of term production, 'Oliver! Jr', Year 6 also looked at famous London buildings and cityscapes. They experimented with a range of media to create images of famous landmarks and learnt about the fantastic work of architect Zaha Hadid. They were inspired by her to then design their own famous landmark or building. Later, the boys created a silhouette cityscape of London before ending the year making inspirational art posters for our Art Room.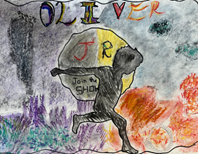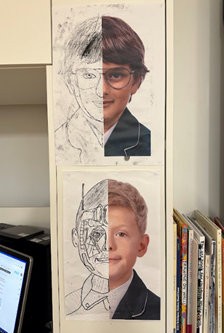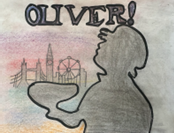 Categories:
Boys' Prep School