We have met some great writers at Surbiton High Girls' Preparatory School, and we have met some fabulous illustrators, but this term's author visit rolled both these skills into one with Laura Ellen Anderson. The Amelia Fang and Rainbow Grey books are established favourites at the Girls' Prep School, never staying on the library shelves for long, and this visit did not disappoint.
Laura led us through her journey to becoming a published author, showing us samples of her sketchbooks from school age and beyond, filled with characters from favourite books and films, developing her own particular style. It was fascinating to see how the book characters we have come to know and love today had begun to grow and change, even in those early days. Laura inspired us with her messages of perseverance, resilience and the importance of 'having a go'. We soon had a whole hall filled with sketches of the adorable cloud cat, Nim, before creating our own character, 'Gary Greystorm' who had some very surprising powers!
Reading Journals across the School have since been filled with exciting entries about Amelia Fang and Rainbow Grey, and I am sure they will remain firm favourites for a long time to come.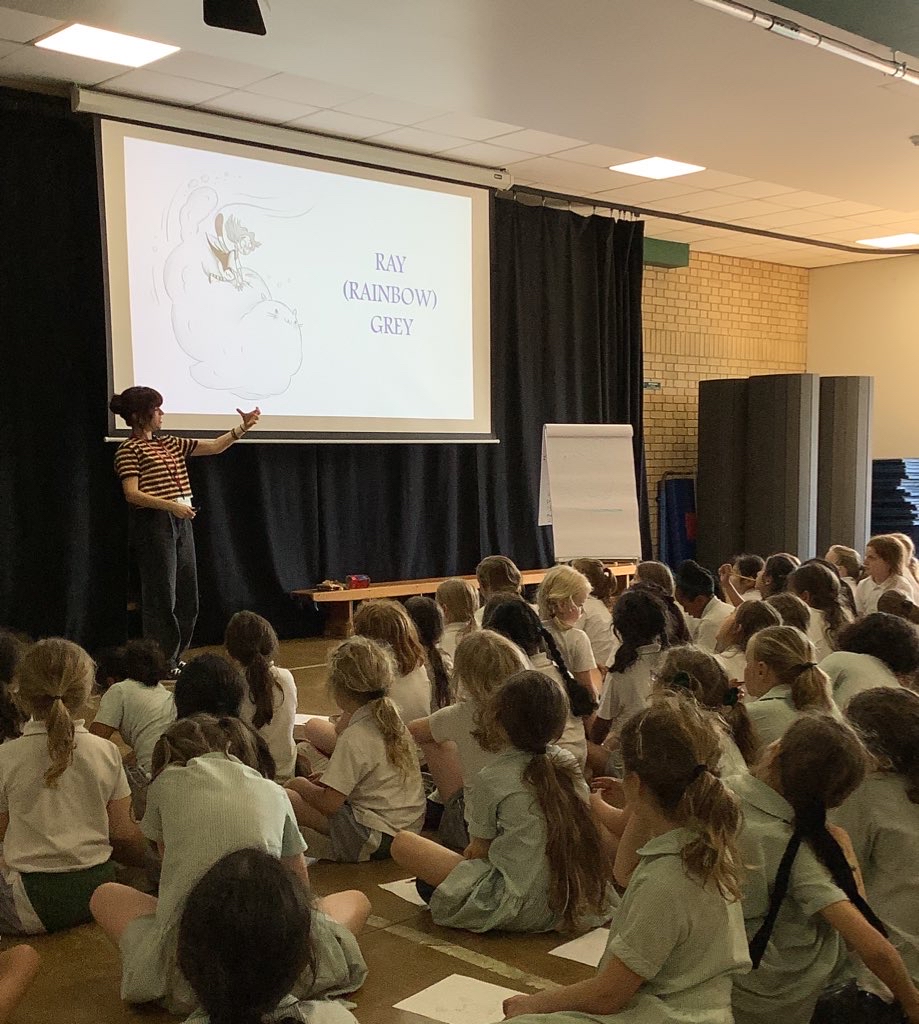 Categories:
Girls' Prep School