April 28th saw the Boys' Prep take part in an afternoon of raising awareness for Battersea Dogs & Cats Home. The boys began their day by bringing in a cuddly toy of their own and sharing with their class what it means to them to care for a pet. The teachers got involved in sharing their thoughts on animal rights and the responsibilities of looking after a pet. In the afternoon, there were many fun activities on, such as poster making, in-class debates, Battersea charity videos, and even cookie baking!  
We even had a visit from our furry friend Kona, who is a favourite over at the Girls' Prep. She visited to give the boys something to brighten up their day, and teach them about how to approach and pet dogs responsibly, and she was certainly a favourite with the boys too!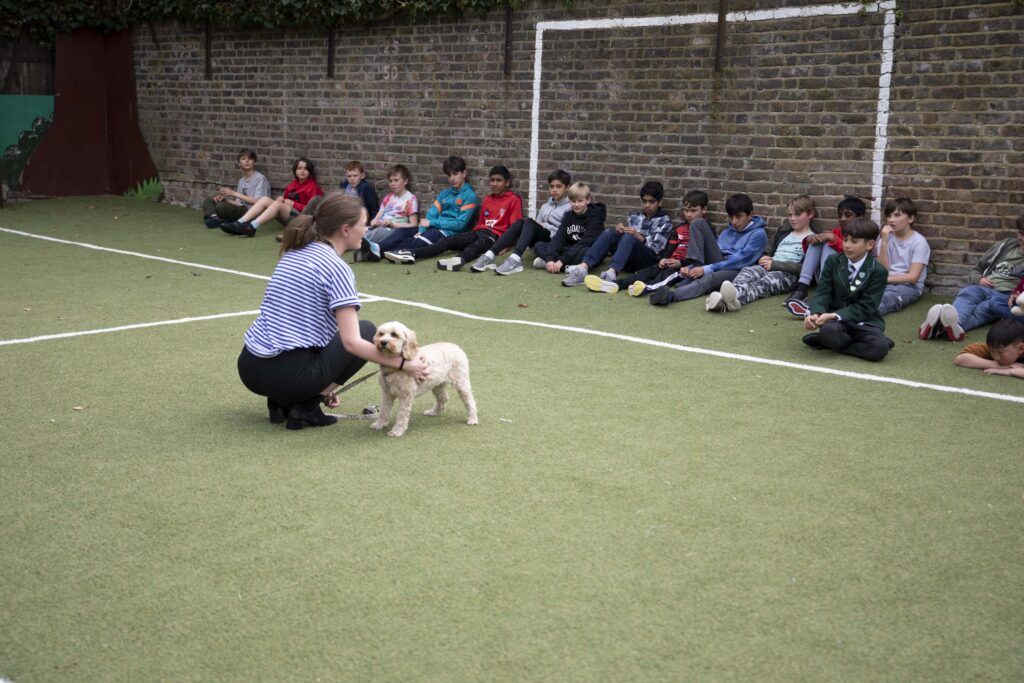 The boys and teachers had a great afternoon, and the boys now have a greater understanding of the great work Battersea do to look after dogs and cats.  
Follow the Boys' Prep on Instagram to keep up to date with the boys get up to!
Categories:
Boys' Prep School