Surbiton High School is celebrating after two pupils and one member of staff took home awards at United Learning's Best in Everyone Awards 2022, held on Friday 24 June.
These annual awards honour individuals, teams and departments from schools across the Group for the exceptional contributions they have made to school and community life. This includes recognition for stand-out academic successes, sporting and musical achievements and commitment to leadership and service.
Earlier in the year, schools across the Group had submitted nominations which were then considered by a judging panel. There was a strong field of nominees in all categories this year and the judging panel had a tough task choosing the winners.
The winners at Surbiton High School were:
Yifei, who won the Classics Award
Isabelle, who won Sportswoman of the Year for Years 10-13
The Surbiton High School Sixth Form Team who won Staff Team of the Year.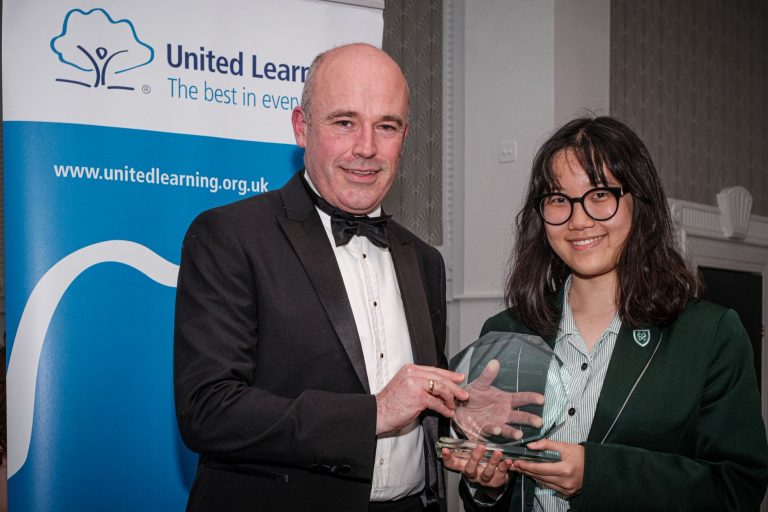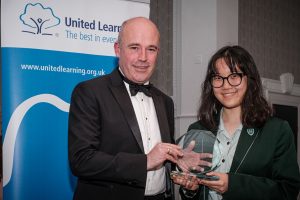 In her nomination for the Classics Award, Yifei was described as an "intellectual force of nature" with a "sunny disposition". Yifei first took up Latin at GCSE, learning it from scratch alongside peers who had been studying the language since joining the school in Year 7.  In learning the classical language, she has demonstrated resilience and perseverance, displaying an "indomitable work ethic" and "consistently producing work of excellent quality".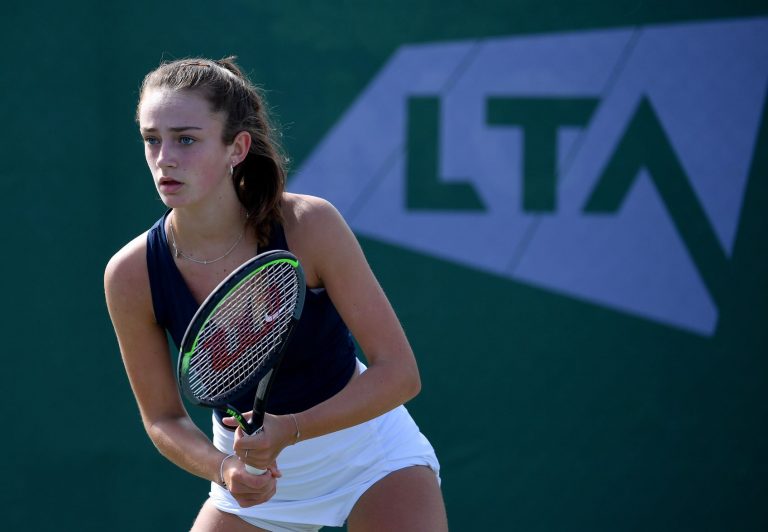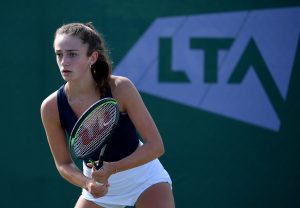 Year 11 pupil and winner of Sportswoman of the Year Isabelle has experienced a breakthrough year on the tennis scene over the past 12 months. She has recently won her first professional match, playing against the world number 247. Isabelle is currently ranked 177th in the ITF World Tennis Juniors and also competed in the main draw of Junior Wimbledon last year.
Commenting on her success, Isabelle said:
"It's a real honour to win the sportswoman award and it means a lot to represent Surbiton High School. They've been extremely supportive of my sporting commitments and I'm excited to see what the future holds. I'm very proud of this achievement so thank you to everyone involved."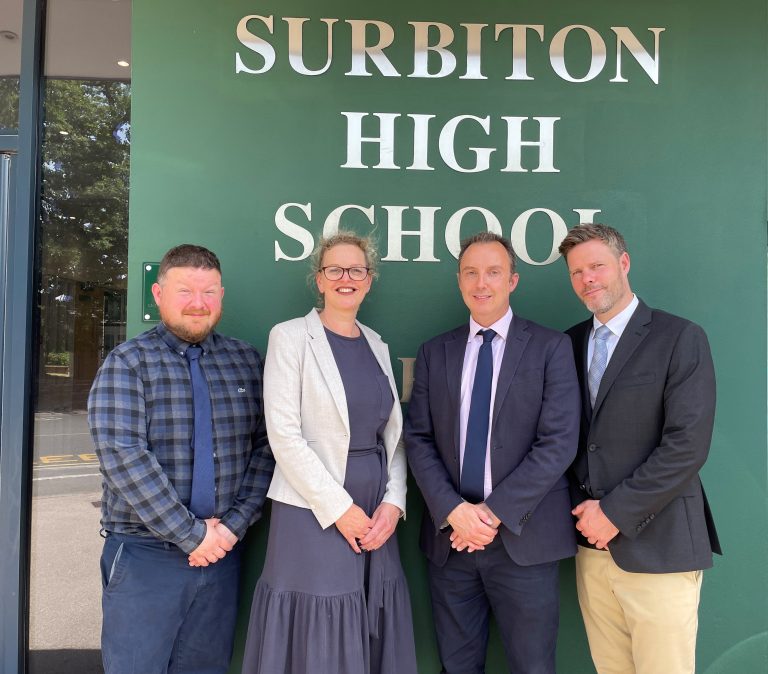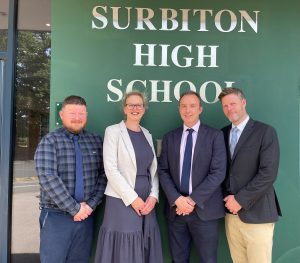 The Surbiton High School Sixth Form Team were crowned Staff Team of the Year for their "exceptional knowledge" of higher education and career options, as well as their ambition and tenacity in ensuring each and every student at the school achieves their very best. The award also recognised how the team has generously "shared their time, energy, resources and expertise" to support other Sixth Forms across United Learning, particularly with university admissions.
Director of Sixth Form, Mr Jon Owen, said: "I am delighted that this award recognises the excellent work of our Sixth Form Team both at Surbiton High School and through their outreach work. I would like to commend our team on their willingness to give their time freely to support students from schools across United Learning, some of whom come from some of the most disadvantaged backgrounds".
Yifei, Isabelle and members of the Sixth Form Team joined the other award winners at a special ceremony at The Queens Hotel in Leeds where they were each presented with an engraved glass award.
Congratulating the winners, Rebecca Glover, Principal at Surbiton High School, said:
"At the annual Best in Everyone Awards, we are delighted to celebrate the exceptional talent and achievement of Surbiton High School pupils and staff. These awards recognise those who have been nominated by their peers for their outstanding contributions and who live out the values of our school community and of United Learning. I congratulate all nominees on their fantastic achievements."
Categories:
Senior School