The first day of term is sometimes a slightly relaxed affair; getting back into the routine again and ensuring the boys are ready to learn. However, this half term was very different at the Boys' Prep School! We were very privileged to have Joe Wicks MBE AKA The Body Coach come into School and put all the boys through their paces with a high-energy HIIT workout.
The morning started with a very special story time for Key Stage 1 when Joe had the boys captivated as he read the boys his book. They got their bodies moving after that with a workout to music followed by a Q&A including some very considered questions from "how much water should we drink a day?" to "where do you live?"!
Key Stage 2 were next up, starting with an even more challenging HIIT workout and, once the boys were all worn out, Joe led another Q&A session with the boys who asked so many interesting questions ranging from his childhood to the all-important question of "which football team do you support?".
Thank you so much, Joe, for your generosity of your time. The boys loved every minute of the event and will no doubt remember the experience forever.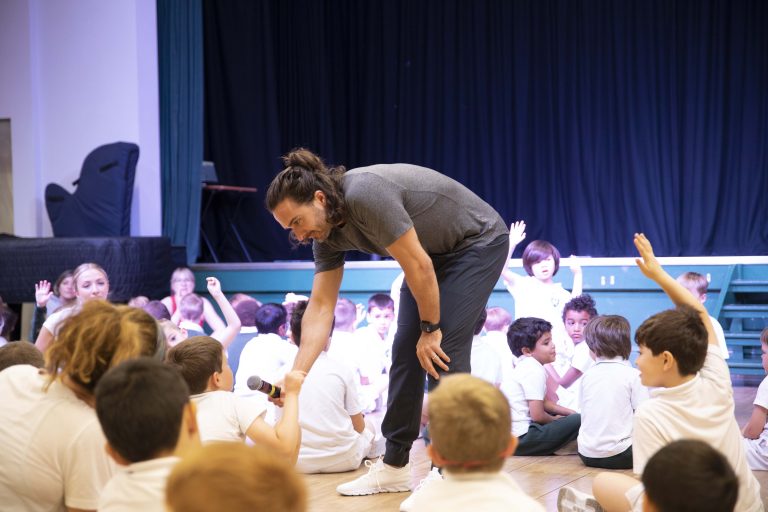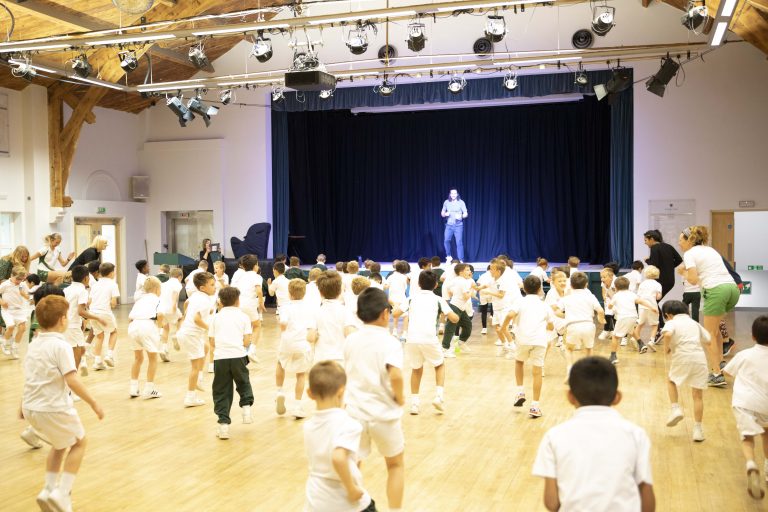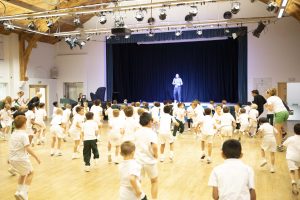 Categories:
Boys' Prep School