Throughout Music lessons this term, the Year 5 girls have learnt how to play a brass instrument (either the trumpet, trombone or French horn). Alongside learning to play an instrument, they developed their skills of reading rhythms and composing music within the music stave. On Tuesday 30 November, the progress they made this term was demonstrated in a concert. Not only did each section perform a well-known piece, each instrumental section also performed a piece they composed within their lessons. 5F trumpet section started the concert. They performed Mary Had a Little Lamb and finished with a piece of music they composed in lesson. They titled their piece Christmas Turkey Dance. The French Horn section from 5F followed with the Christmas classic, Hot Mince Pies, and their composed piece called The Caterpillar That Lost Its Name was inspired by the types of pets the girls have at home. The trombone section ended the performances by 5F. They performed Twinkle, Twinkle Little Star and Oh When the Saints before ending with their group composition, Emilimbih. This title was decided as it incorporated the first letter of the names of the girls in the trombone section.
Like 5F, 5S also composed a song for their instrumental section. The trumpet section from 5RT titled their song Journey of the Trumpets. The French Horn section called their piece The Colours of Hooray, and Tidal Wave was the name the trombone section named their composition.
It was a wonderful afternoon filled with confident playing, demonstrating all the pupils have learnt throughout Music this term. Many thanks to the brass teachers, Mr Canniere (trumpet), Mr Ireson (French horn) and Mr Horden (trombone) on all their work with the boys this term.
Year 3 have worked incredibly hard this term in the Instrumental Programme, learning the Violin and Cello under our Visiting Music Teachers, Ms Quirke and Mr Brunner. We were treated to a concert of beautiful music where all the pupils performed three pieces to an appreciative audience of teachers and fellow Year 3 pupils. Well done to everyone involved!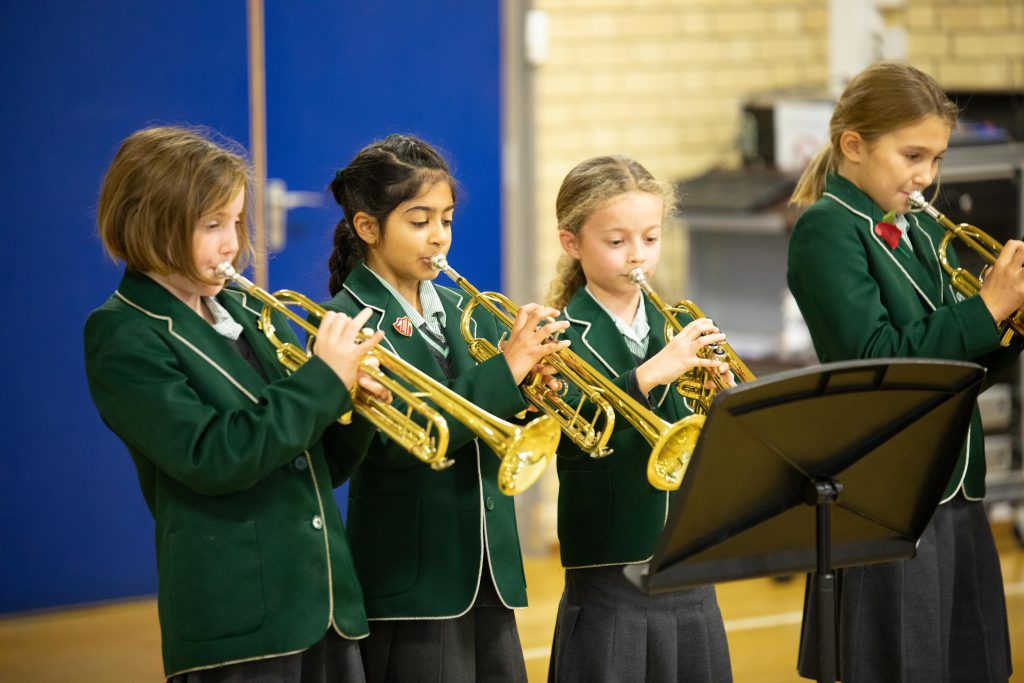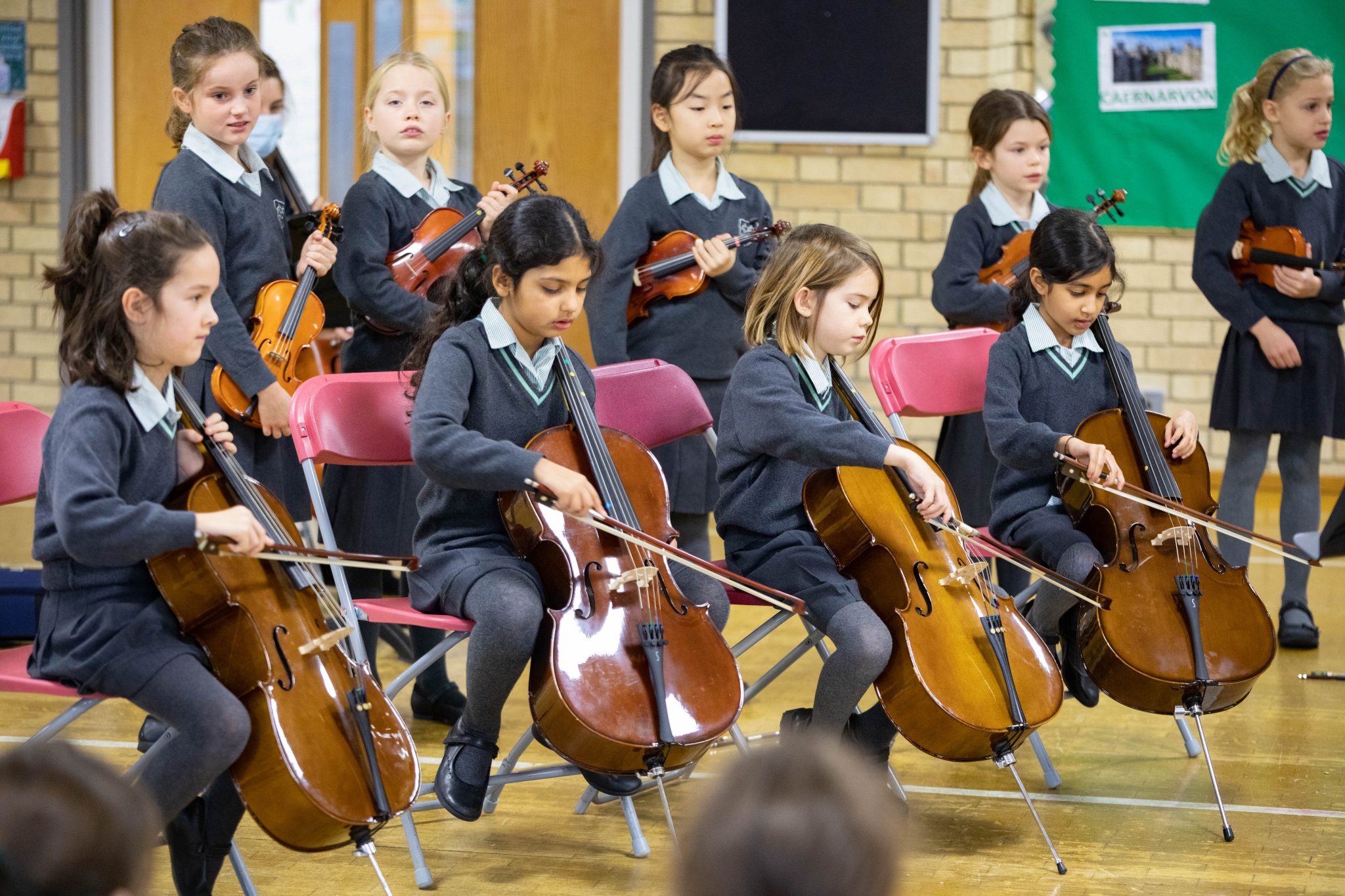 Categories:
Girls' Prep School