Throughout their Music lessons this term, the Year 5 boys have learned how to play a brass instrument; either the trumpet, trombone or French horn. Additionally, they developed their skills of reading rhythms and composing music within the music stave.
On Tuesday 30 November, the fantastic progress the boys have made this term was demonstrated in a concert. It was an exciting event for all involved, as parents were able to come and witness their son perform live. Each instrumental section composed a piece of music to perform in the concert. The 5HD trumpet section started the show with 'Hot Cross Buns' and finished with a piece of music they composed in lesson, entitled 'The Jolly Trumpeters'. The French horn section from 5HD followed with the Christmas classic, 'Hot Mince Pies', and their composed piece, 'Suppertime Song', inspired by food the boys ate for dinner. The trombone section rounded off performances by 5HD. They performed 'Twinkle, Twinkle Little Star' and 'Oh When the Saints' before ending with their group composition, 'Rise from the Dead'.
5RT also composed a song for their instrumental section. The trumpet section titled their song, 'The Piece'. The French horn section named their piece 'Breakfast Bourrée', and 'The Good Farting Dandelion' was the name the trombone section titled their composition.
It was a wonderful afternoon filled with confident playing, demonstrating all they have learned throughout Music this term. Many thanks to the brass teachers, Mr Mankarious (trumpet), Mr Ireson (French horn) and Mr Horden (trombone) for all their work with the boys this term.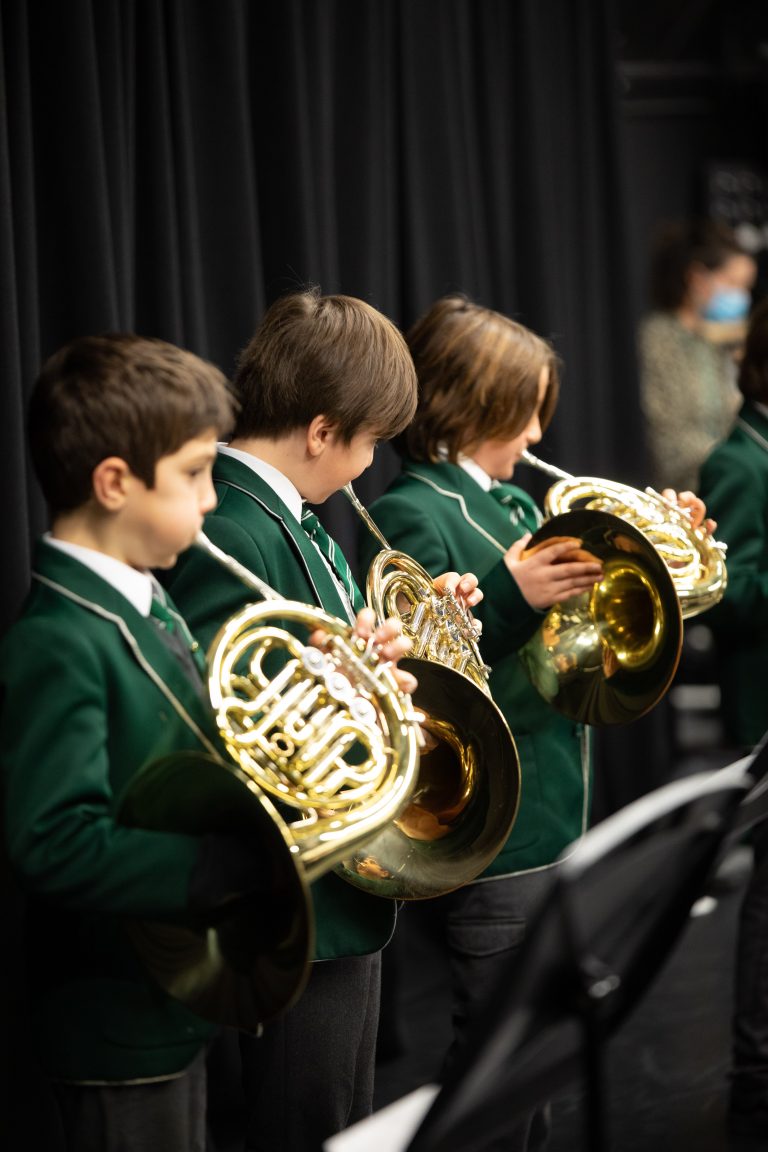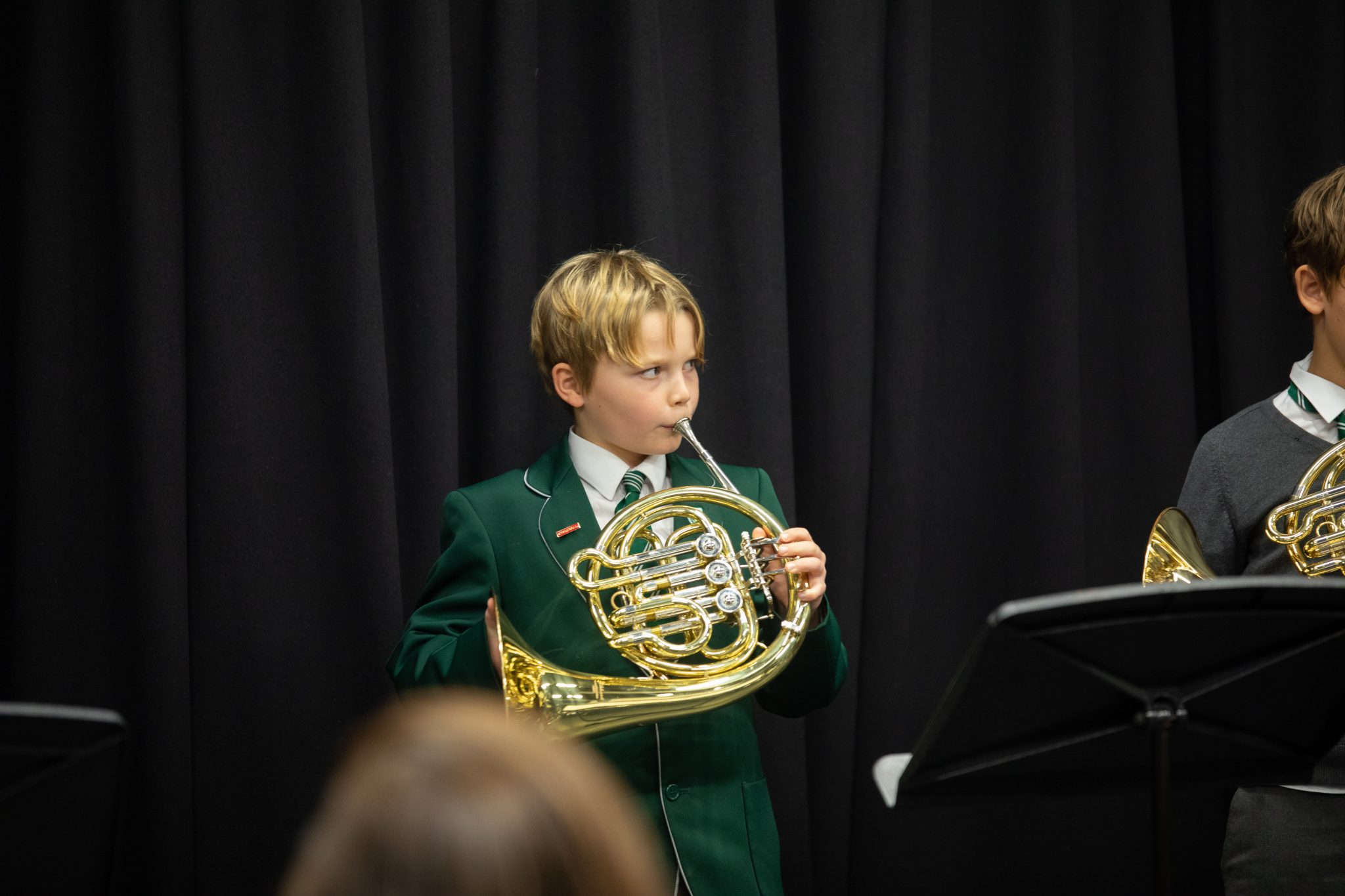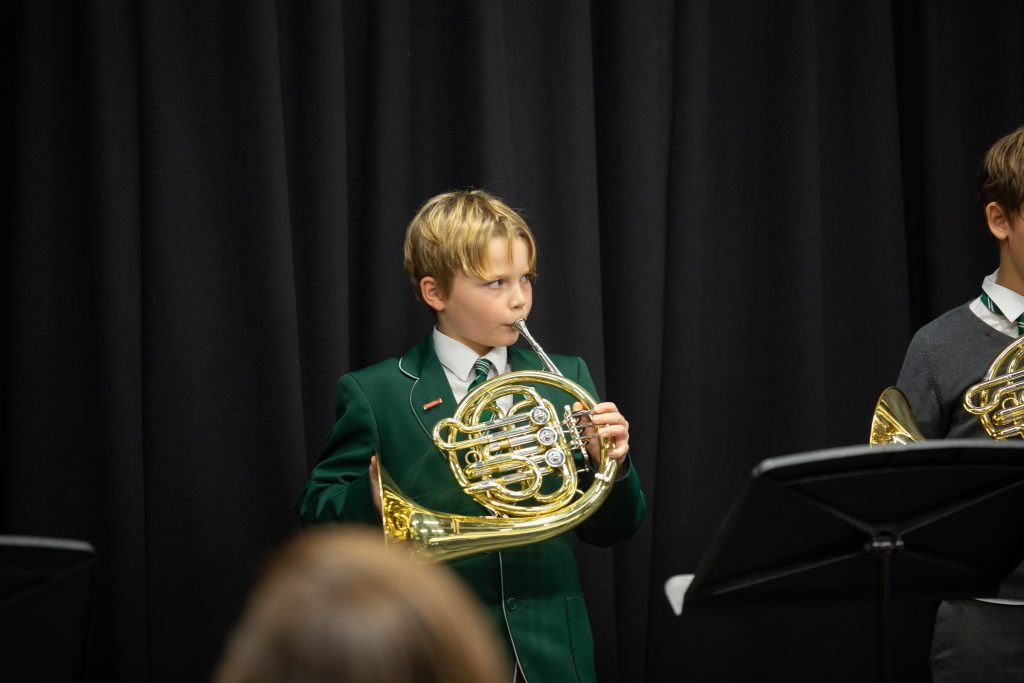 Categories:
Boys' Prep School