On Tuesday 2 November, Year 4 went on a trip to Bhaktivedanta Manor, the Hindu Temple, in Watford which was part of their PRS topic.
The trip included an oxen-pulled cart ride, dressing up in traditional clothes and a delicious vegetarian curry lunch. The boys impressed our guide with their knowledge, and they very much enjoyed looking at artefacts and learning about Hinduism in more detail. At the end of the workshop, the boys were able to play in the newly designed playground. The structure formed a giant snake made out of wood. In Hindu ritual and spiritual tradition, a snake is not an evil creature but a divinity representing eternity as well as materiality, life as well as death, and time as well as timelessness. It symbolises the three processes of creation; namely creation, preservation and destruction.
The trip immersed the boys into the religion Hinduism, and enriched their understanding of the rituals and traditions.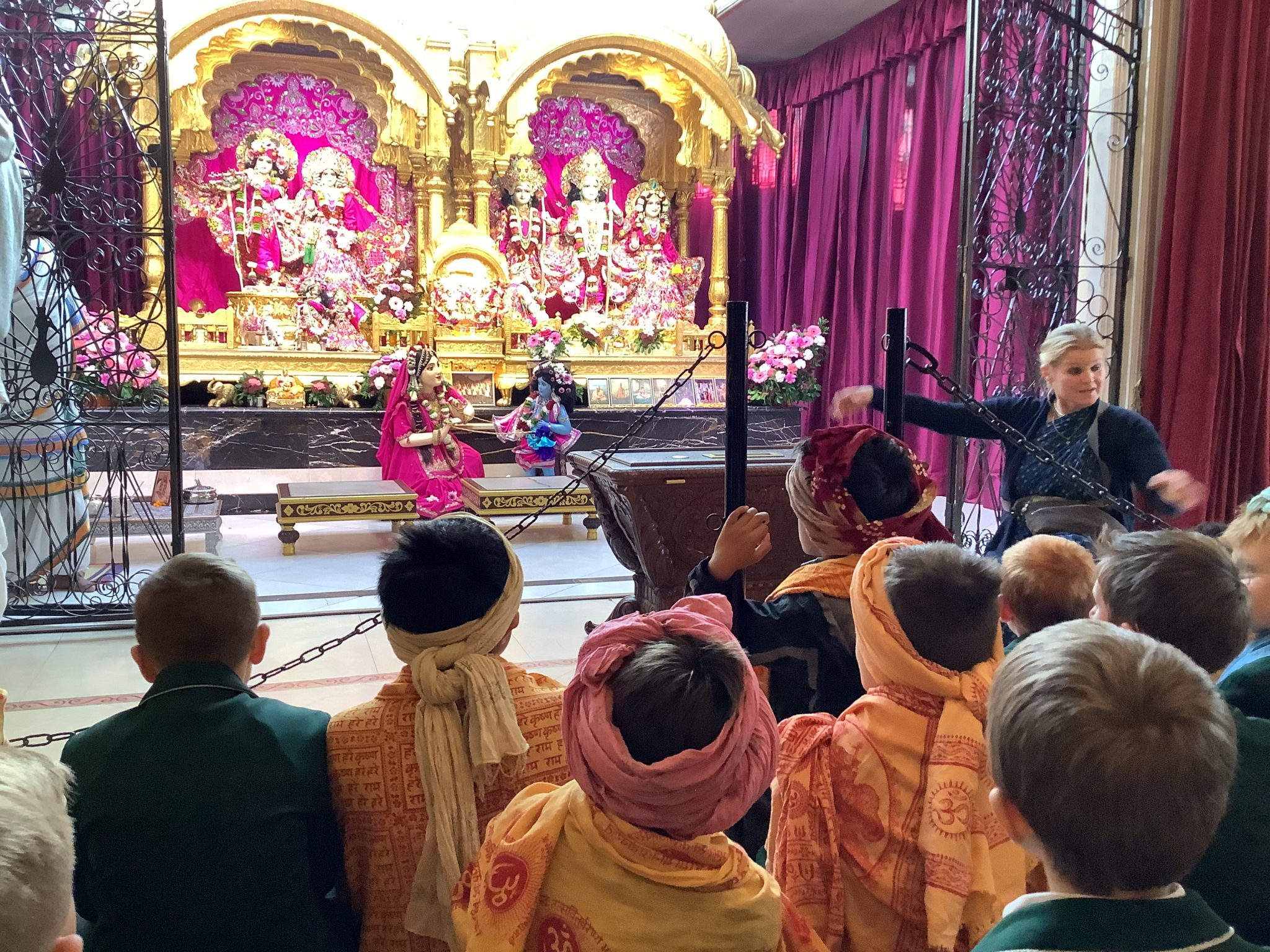 Categories:
Boys' Prep School