On Thursday 1 July, Year 2 stepped back into the Middle Ages, as the Boys' Prep School transformed into Camelot and the boys transformed themselves into knights, princes, kings and peasants for the day. We even had our very serving wench in the form of Mrs Stephens.
The sundial was scarcely showing 8.30am as the boys threw themselves into the fun. An archery and sword-fighting tournament whetted the appetite, and this was followed swiftly by some instruction in the art of gingerbread making and learning, and performing, a recorder fanfare. Once the gingerbread had been decorated, it was time for medieval dancing, and we rounded the morning off with a session in the stocks. The boys' preferred outcome was throwing sponges at the teachers, but they eventually acquiesced to throwing beanbags at balloons.
After a short interval, the banquet commenced. Medieval delicacies such as cheese, bread, grapes and gingerbread were on offer, heartily swilled down with apple and grape juice. The knights of the round table took it in turns to provide the court entertainment.
All in all, a fun-packed day was had and everybody, including the teachers, went home exhausted.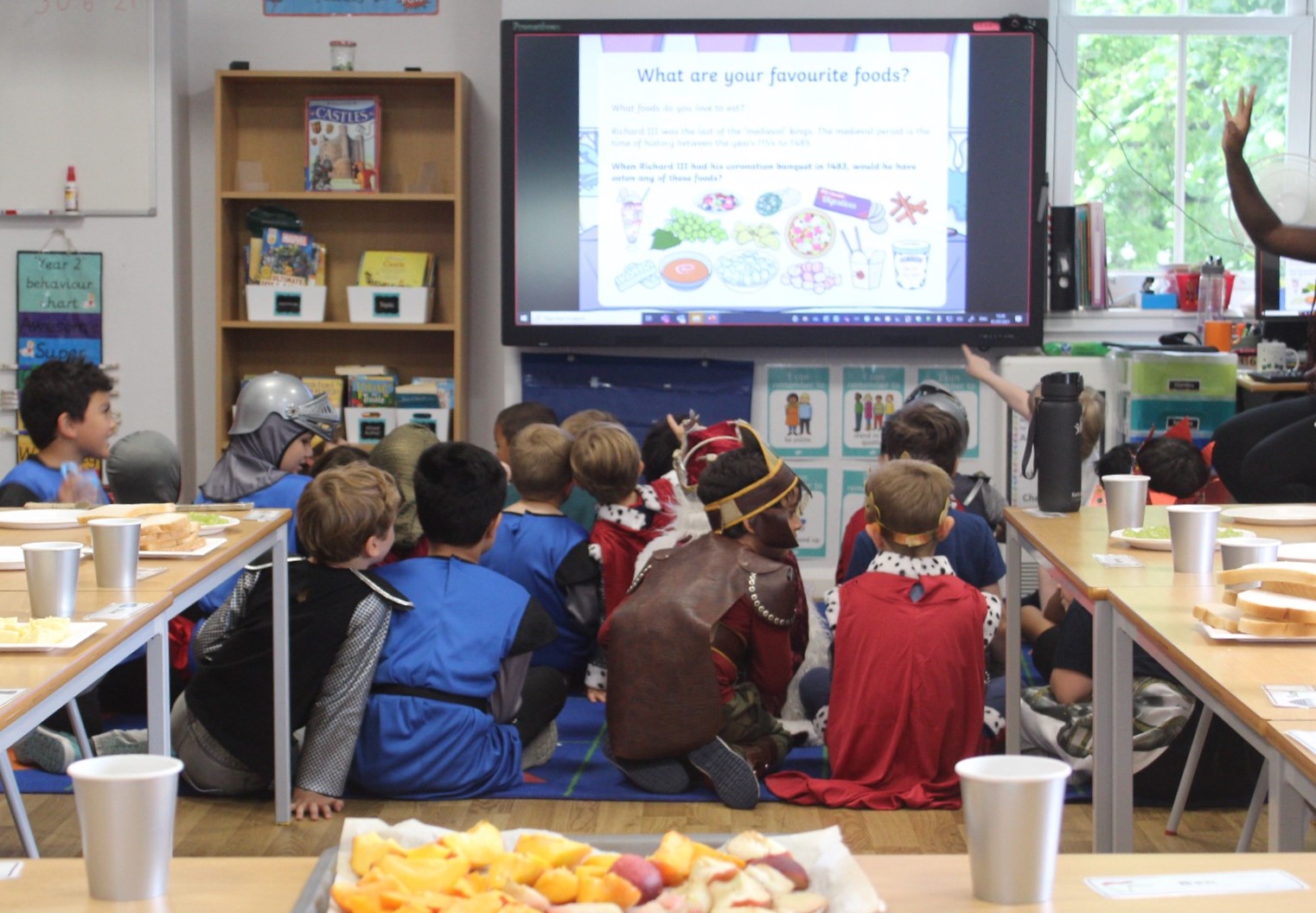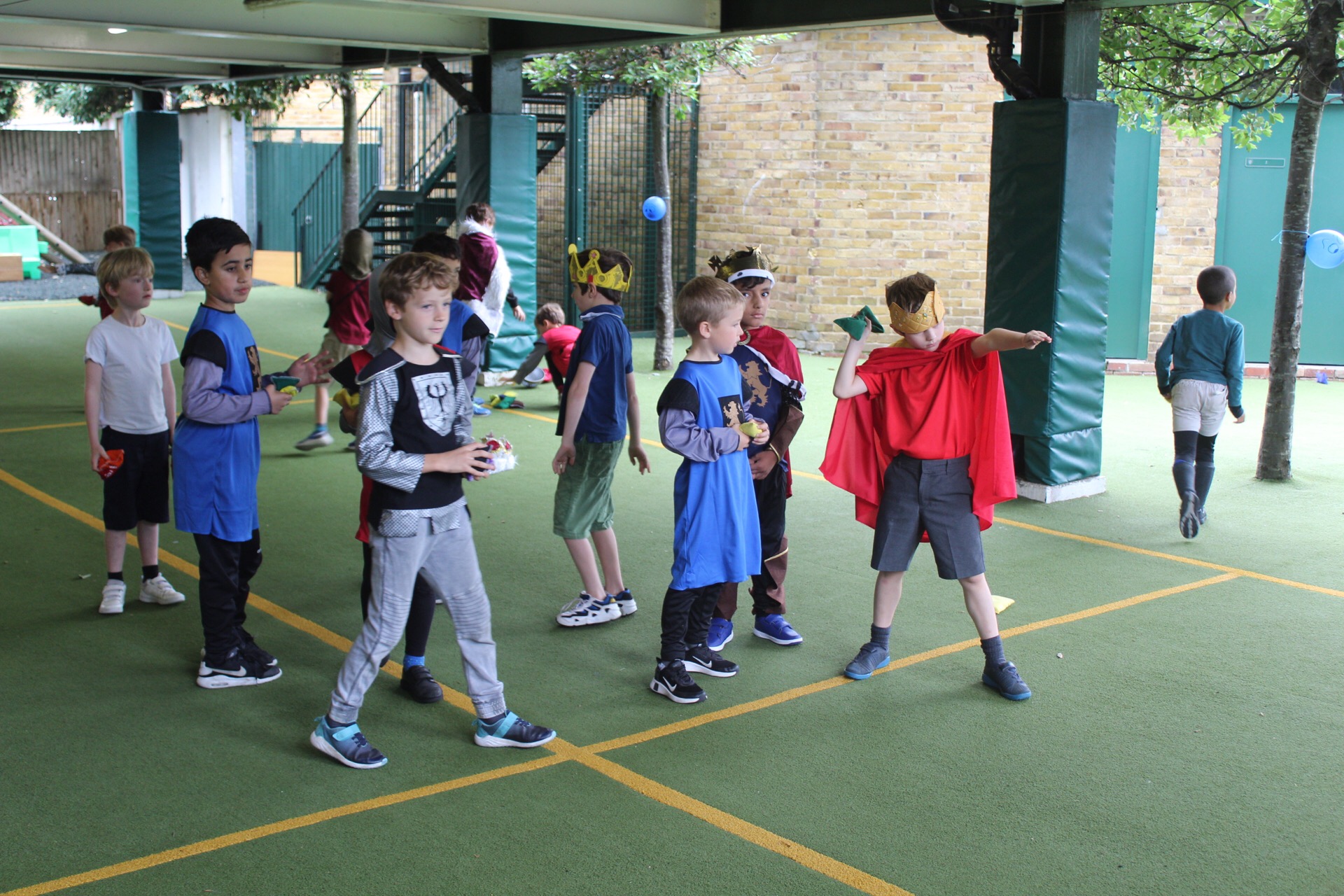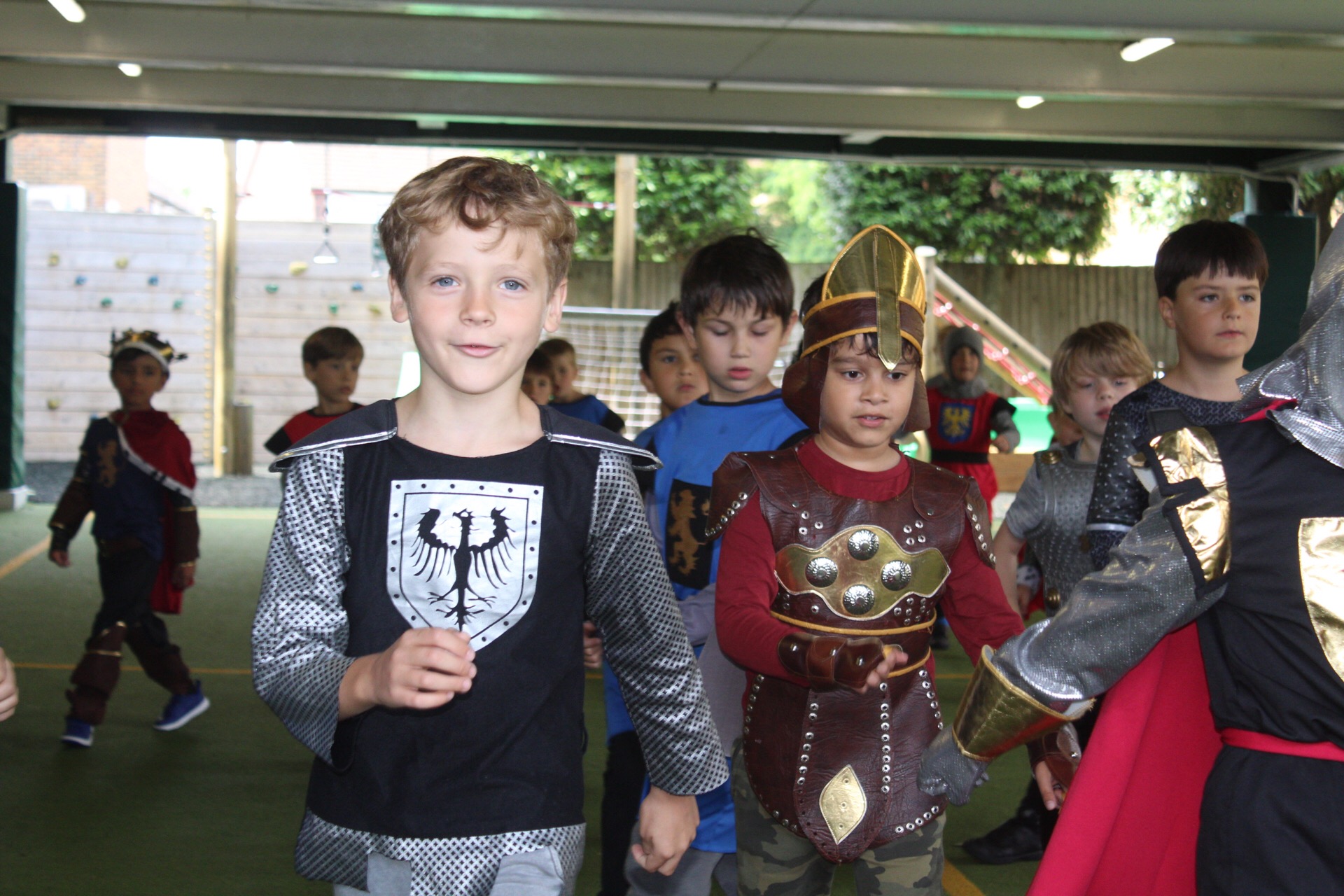 Categories:
Boys' Prep School