Our Year 1 boys have thoroughly enjoyed their research on humpback whales.
They have independently used non-fiction books, iPads, fact files and interviewed a whale expert to gather their information. They also enjoyed sharing books from home. The boys have started to take notes using bullet points, and have then used these facts to create full sentences for their reports.
During our English lesson, the boys interviewed a whale expert. First, they produced open questions to further their knowledge of humpback whales. Then, they listened to the presentation and had an opportunity to deepen their understanding. They used this information in their non-chronological reports.
To fully immerse themselves in their learning, the boys wore virtual reality goggles. Diving into the ocean, the boys experienced swimming with humpback whales, getting up close and learning more facts. It was lovely to hear them use some of the key terminology they had researched.
During our Art lessons, the boys have experimented with colour and the formal elements of art including, lines, shapes, patterns, colour and texture to create their seascapes and their 3D whales.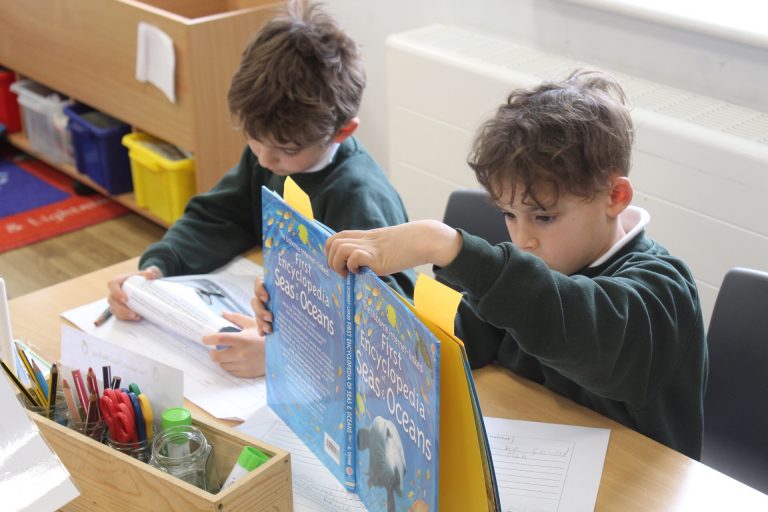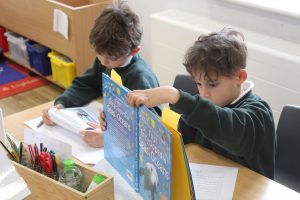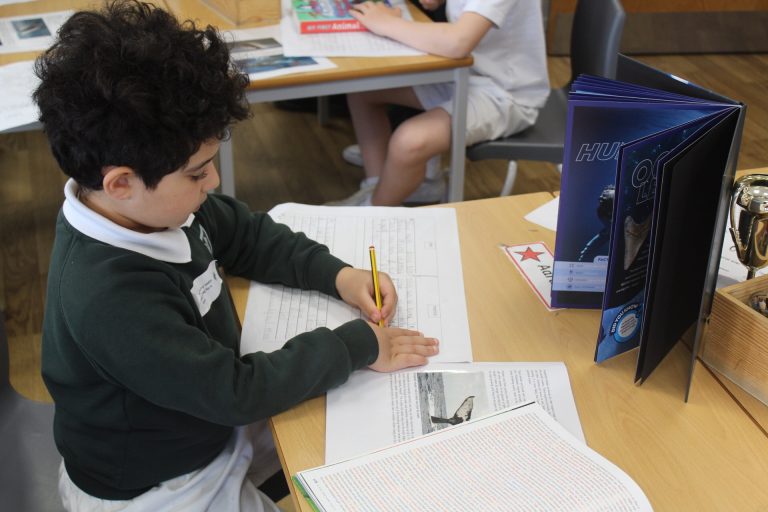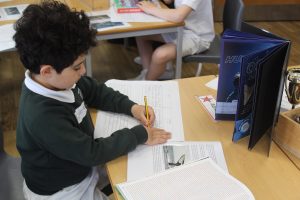 Categories:
Boys' Prep School