This week both Year 5 and Year 6 thoroughly enjoyed their trips to Thames Young Mariners!
Year 5
On Monday, Year 5 visited Thames Young Mariners. Learning outside is a great opportunity, and having a day out away from school and learning many new skills including lighting a fire, building a shelter is great fun and can help at times! Teamwork is key and all the activities included teamwork, especially the challenge course! In the morning, our group did orienteering which is when you line up a map to find things! Having the independence to stroll around on hills of challenge was great fun. We had to identify different woodland animals and report back to our instructor. Racing against other people has its ups and downs and getting to know the great wildlife of the centre was enjoyable.
Secondly, we did a challenge course with different scenarios, and we had to get across ropes relying on our team! From deadly vines to lasers leading to a bank vault……What else could you imagine?
After devouring our delicious lunch, our team settled down packed up and marched away to the woods. No one could tell what amazing events we would be doing! Using cotton wool, metal scrapers and more! Building a shelter from a swing to a jacuzzi! Could you believe that? Our team became true warriors with charcoal drawn across our faces with stripes. Unfortunately, someone in our team and asked for crazy so that was what she got! A crazy handprint over her lip and face! Coming back from Thames Young Mariners, everyone's faces were red with happiness and joy but most of all happy-tired! What a tiring day!
By Talitha (5B)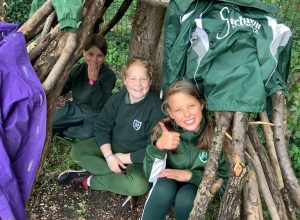 Year 6
Thames Young Mariners was a memorable school trip for Year 6 this week. Some of the activities completed there were: raft building, paddle boarding and many more.
Paddle Boarding
The paddle boarding activity put a smile on everyone's face – people were falling into the water like dominoes! Everybody had a pleasurable time trying to stand up whilst balancing, hoping that they wouldn't be the first to fall into the freezing water. The instructors also wanted us to try doing gymnastics on the board and some people managed to do a forward roll without falling off! To be able to achieve being able to paddle board, you had to persevere whilst paddling to keep up with your friends, and most of all, you had to persevere when you had fallen off your board and needed to get back onto it.
Raft Building
To be able to successfully ride your raft you had to use teamwork skills to build it – everybody had to collaborate to make sure that your raft would stay afloat. Riding the raft was also fun, we had to race the other team to certain points in the river and at one point, we were given balls to try and throw into the centre of the opposing team's raft and then we would win a point. In the final part of the raft building exercise (using our paddles), we raced back to the finish line to find out that the race was a draw!
Kayaking
Why not have fun playing bulldog on water? We played a game in our kayaks where there were two people in the centre of the lake and the rest were trying to race across to the other side, hoping that the people in the centre wouldn't catch you. Some people capsized and had to struggle back into their kayak with the technique that the instructors taught us. The kayaking session was really entertaining and it definitely strengthened everybody's arms when we were paddling through the freezing water!
Dock Jump
The dock jump was my personal favourite of the activities because you had to run up, then jump off the side of the wall into the water. Everybody had heaps of fun when we jumped in! After somebody jumped, the water would ripple and then we would climb out with joyful faces and soaking wet bodies. That was the best way to finish our final trip of Year 6!
By Jade (6P)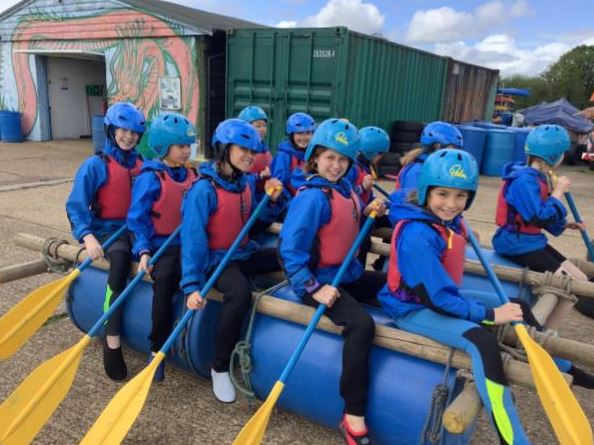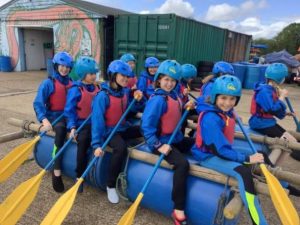 Categories:
Girls' Prep School