With the Six Nations now underway, it seems only right to reflect on how far the boys have come with mastering rugby through the medium of Microsoft Teams.
The PE Department had sleepless nights trying to come up with ways to make this possible. However, where there is a will, there is way. Mr White and Mr Gallop focused on the physical skill-based side of rugby whilst Mr Blood and Mr Murton focused on the theory of the game.
In their theory lessons, pupils learned refereeing signals, controversial decisions (Mr King, Mark Cueto definitely scored!), famous rugby nations, famous clubs and players. During the physical skills part of their lessons, the boys developed many aspects of their game, including some new elements, such as evasion skills and foot work in defence. The highlight for the PE Department was seeing Years 4 and 5 tackling teddy bears, cushions and even siblings without any fear.
The PE Department would like to congratulate every boy with their endeavour and this positive attitude to remote learning this term and remember:
Keep calm; The Six Nations Trophy will stay at Twickenham.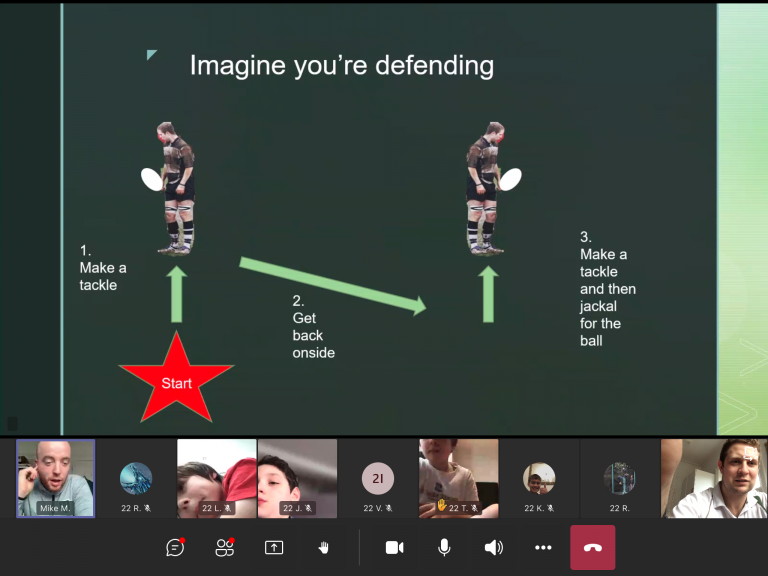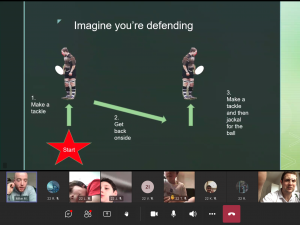 Categories:
Boys' Prep School