Taking the Everest Challenge in the SAR….
On the grounds that you can read anywhere ("with a goat, with a fox, on a stair, anywhere," according to Dr Seuss), 7P and 7C took their reading books to the back stairs of the Surbiton Senior School SAR, and read and cheered, whilst Ms Huntley of the English Department and Mr Humphreys, our Librarian, walked up Everest, aka Sagarmatha (Head of the Sky) in Nepalese.
Doug Scott, formidable British mountaineer, who climbed Everest in 1975 with Dougal Haston, sadly died this week. Ms Huntley wanted to remember his achievement and raise money for his charity, Community Action Nepal https://www.canepal.org.uk/ so she challenged herself and Mr Humphreys to join in with the Everest Challenge. Mr Humphreys has trekked to Everest Base Camp, 5364 metres (3.4 miles above sea level) and says "I recommend anyone with a love of beauty to visit this wonderful country!"
Thought up during lockdown to raise money for some of the poorest on Earth and keep us fit, the idea is you climb your stairs 20 times, upload your photo at the summit (in full gear plus ice axe) and if still alive, donate to the charity.
7P and 7C really got into the spirit of the occasion, learning new words in the sociolect of mountaineering: chasm, precipice, fissure, ice axe and crampons. Links were also made to the National Poetry Day theme of this year – Vision – as the views from Everest led to Doug Scott's vision for helping the Nepalese communities that aid so many climbers in the Himalayas.
Thanks to all the pupils and Mr Humphreys for being such good sports and for realising that learning happens everywhere in SHS!
Ms Huntley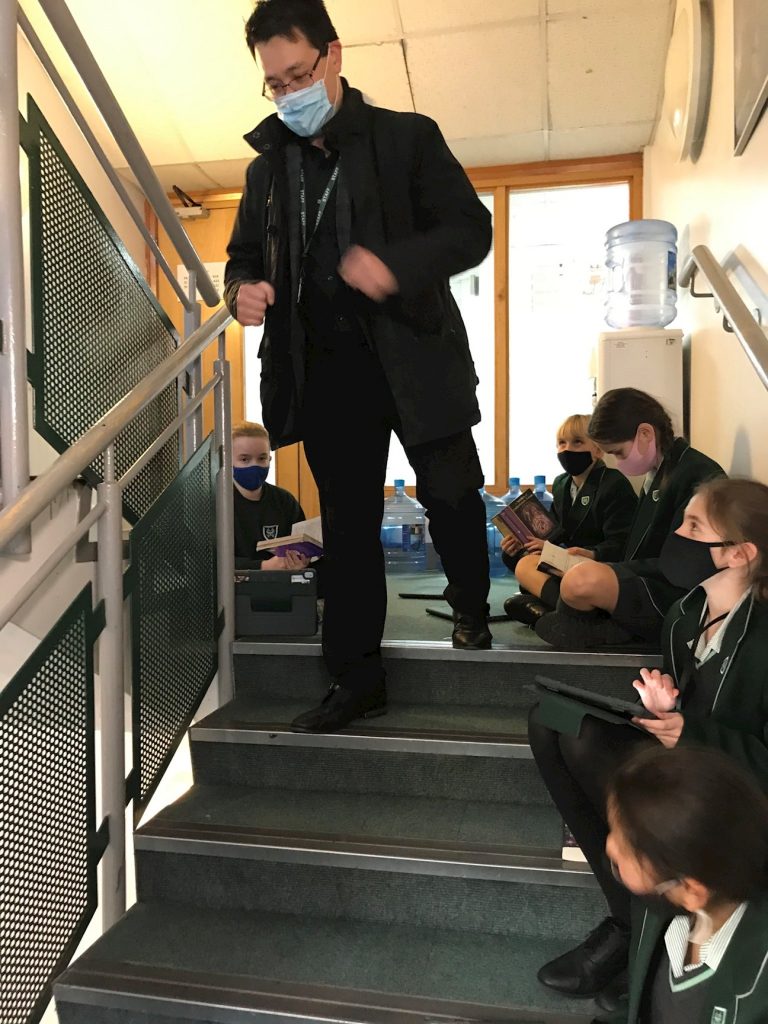 Categories:
Senior School