Flossie in Year 9 was awarded 1st prize in the National Portrait Gallery's Only Human Competition, schools category.
Her photograph is on display at the National Portrait Gallery until 4 June 2019 alongside the other winners and she attended the award ceremony hosted by Martin Parr himself on 16 May. The ceremony was an incredible way to celebrate Flossie's achievement and an invaluable opportunity to meet one of Britain's best-known and most widely celebrated photographers.
Flossie's photograph is inspired by Martin Parr and captures her Grandparents in their living room, showing us how they live and what they value, capturing the essence of their British identity. The subject's interaction is raw, and as a result intimate and almost humorous. Martin Parr said he chose the photo as the winner of the competition because he was "attracted by the symmetry and intimacy of the piece", as well as its red cushions.
It has been truly wonderful watching Flossie's photography flourish; her critical understanding of the visual language and context of her own and other artists' ideas is constantly improving and will only continue to do so as she completes her GCSE Art Photography course over the next two years. I am glad to see Flossie's dedication to her practice pay off and hope that her achievement inspires her and her peers.
Flossie said
I was amazed that I won and it was incredible to meet Martin who is a fantastic photographer that I really look up to. To have my work displayed at the National Portrait Gallery is a dream come true.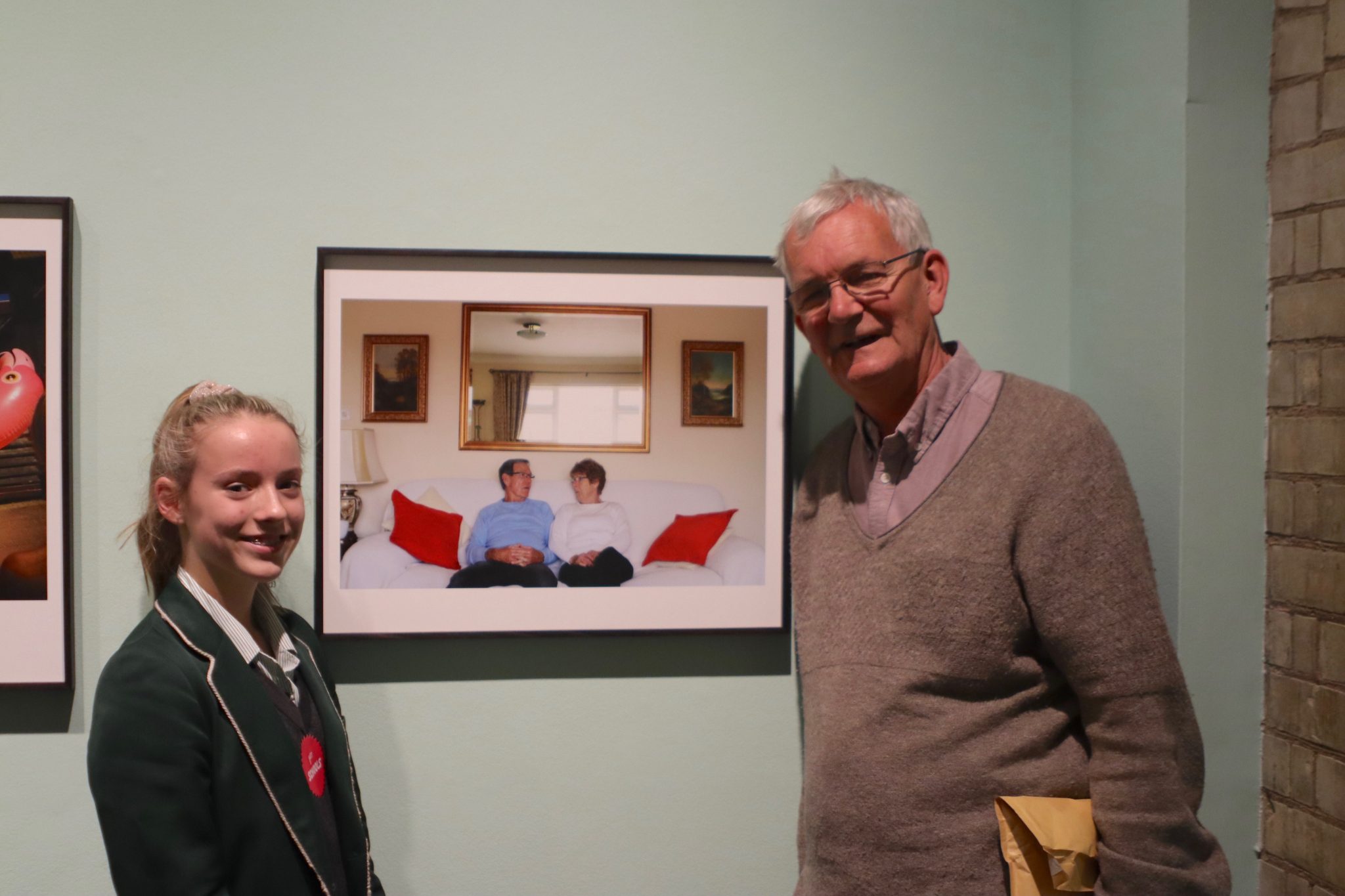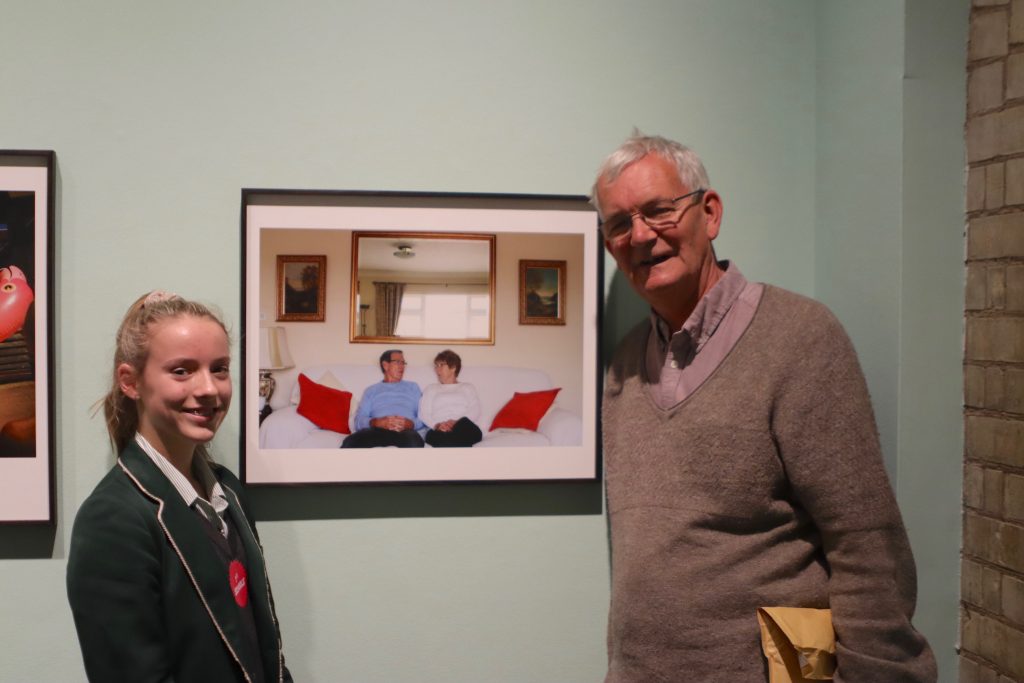 Categories:
Art
Senior School