The 2019 Richmond and Kingston Young Enterprise Area Final took place on Thursday 25 April at the Surbiton Assembly Rooms with companies from local schools competing to take away an award from a variety of categories.
The Awards:
Achievers of the Year
Teamwork Award
Team Journey Award
Customer Service Award
Digital Presence Award
STEM Award
Best Presentation Award
Runner-up
Best Overall Company
The final event was supported by National Physics Laboratory (NPL) and had an independent judging panel from the NPL, Kingston University and Holland Hahn and Willis.
During the final stage of the competition, the teams from Surbiton High School, Kingston Grammar School, The Tiffin Girls' School, Southborough School and The Holy Cross School had to produce a company report, set-up their trade stand, have a 10-minute interview with the judges and perform a 4-minute presentation to the audience.
Well done to Surbiton High's own team Axon, coming away with the Team Journey Award, congratulations should also go to Sahara and Katy who both won the Achievers of the Year Award.
I am extremely proud of Axon and Limitless; it is both a challenging and rewarding journey, of which I hope the girls have enjoyed. Kate Sharp – Young Enterprise co-ordinator
Young Enterprise offers Year 12 students an opportunity to form their own legal company. This involves finding shareholders, appointing directors, identifying and designing suitable product(s), researching the market, promoting and selling the product(s) and hopefully, but not crucially, making a profit. Throughout the process, the girls also attend trade fairs at Spitalfields and Kingston. At Kingston Market Fair, Team Axon won Best Product/Service, came 2nd for Best Selling and 3rd for the Best Stand.
The programme provides the girls with the life skills, knowledge and confidence they need to succeed in the changing world of work by developing their leadership, organisational and team building skills.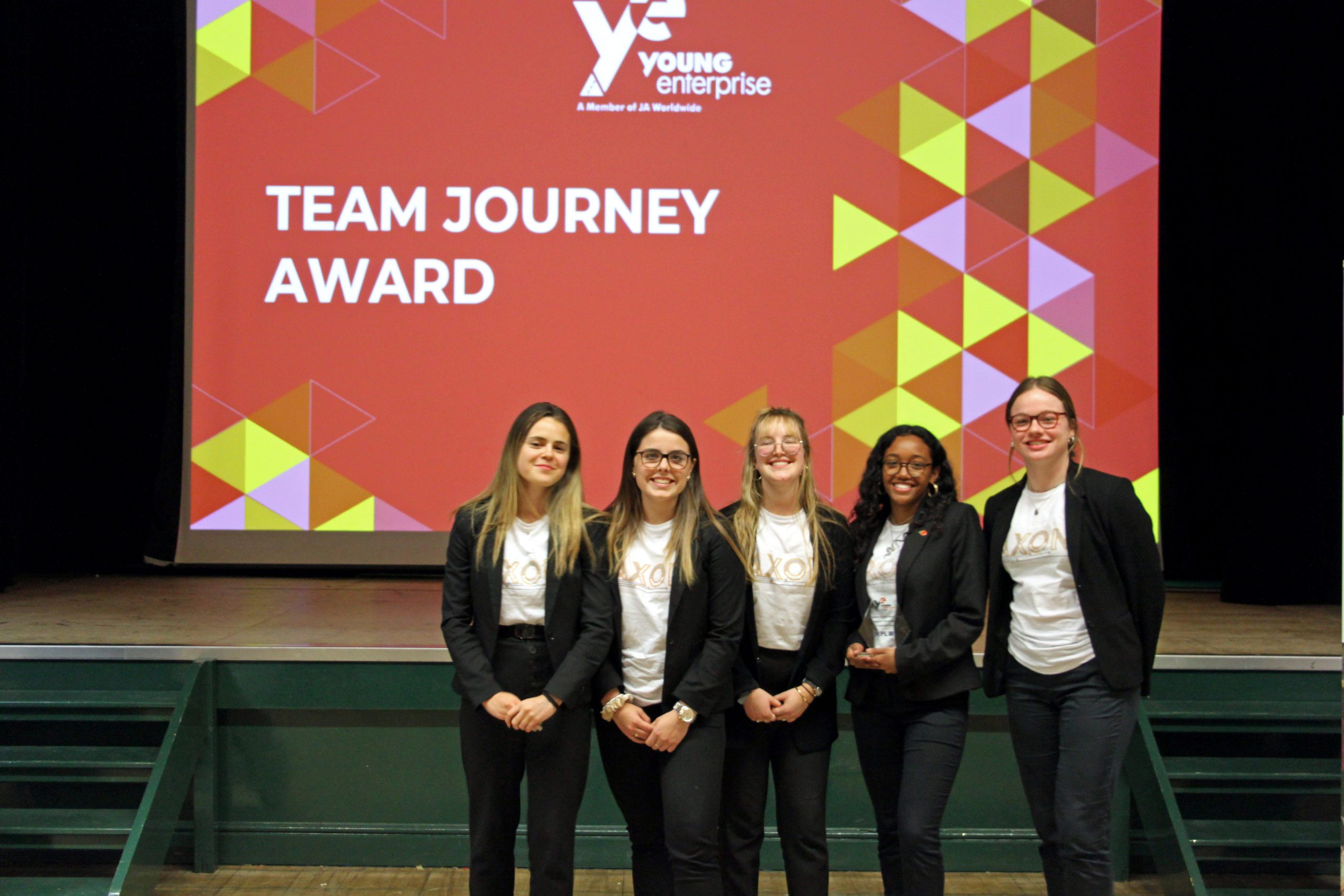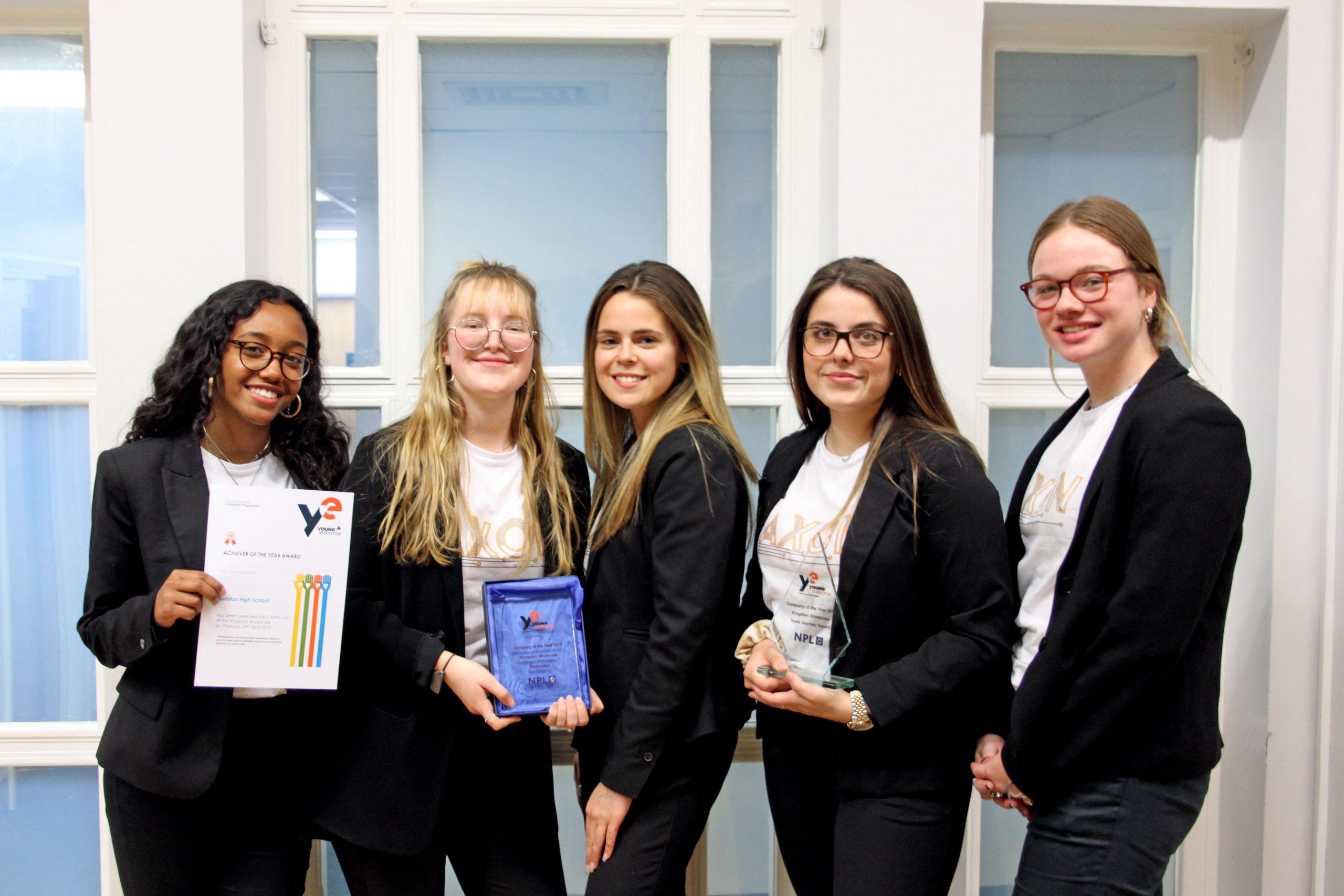 Categories:
Enterprise
Senior School