Every year, Surbiton High School is an active participant in the Young Enterprise programme. Young Enterprise is a long-running charitable organisation which looks to equip young people with essential work skills; helping students to develop their business, financial and entrepreneurial capabilities.
We always look to run two teams here, comprised of around 20 girls each. This year is no exception. Our teams, Axon and Limitless, have been busy since last September developing their product ideas, fundraising for investment capital, and now marketing and selling their chosen products to the public. Axon's product is an eco-friendly cutlery pack, and Limitless have a security-conscious bum bag.
Recent highlights have included the Old Spitalfields Market Trade Fair, where the teams sold significant units to the public and pitched to Jackie Fast; one of the candidates from last year's BBC Apprentice; and Kingston Trade Fair, where Axon were especially successful, gaining first prize for the best product amongst the 12 competing schools, second prize for the best sales team, and third prize for the best stand. The prizes were awarded to them by the Mayor of Kingston Upon Thames.
Both teams are now busy working on their company reports and end-of-programme group presentations which will be delivered at the Kingston Area Showcase in April, an event which we are hosting this year.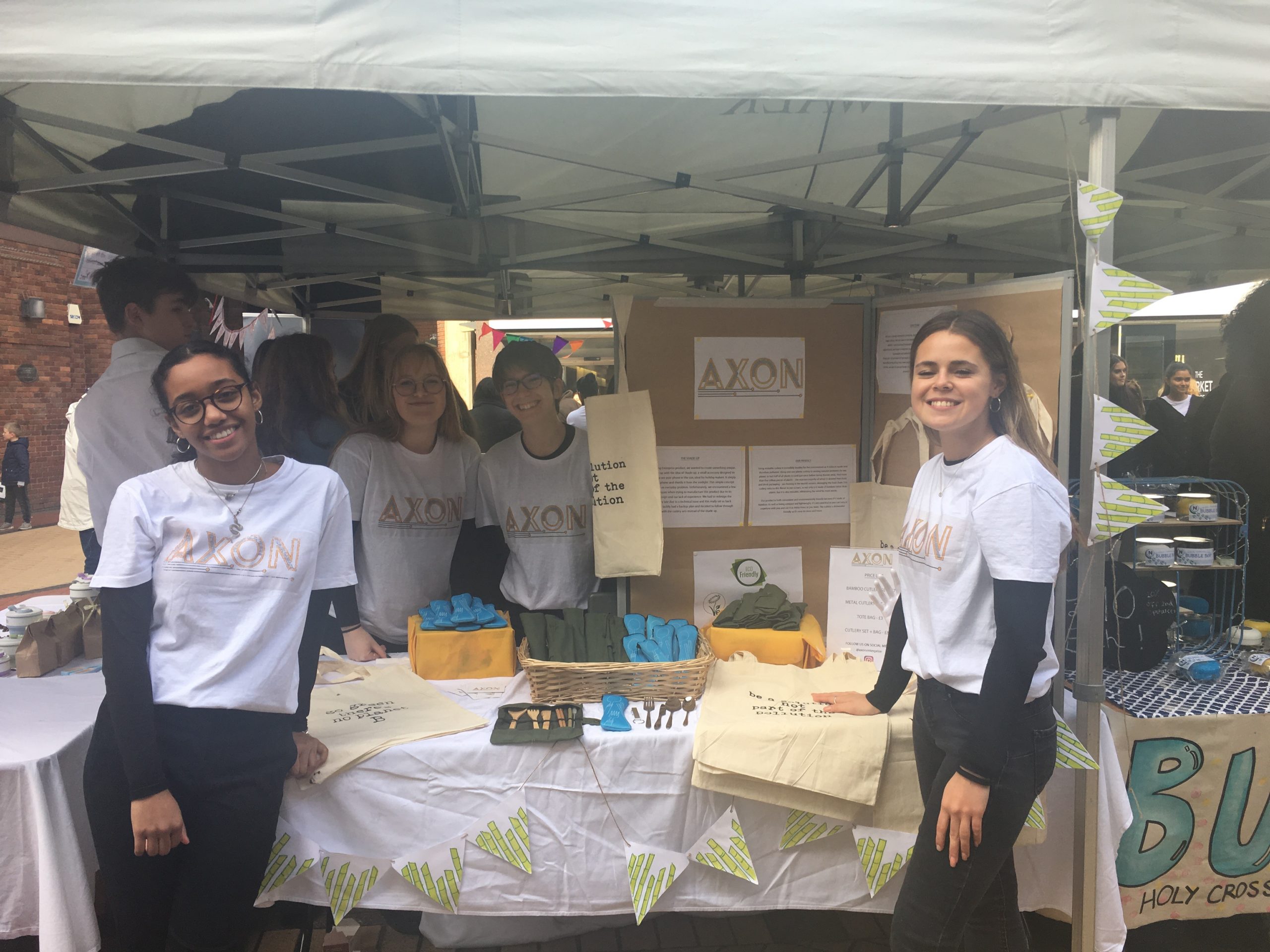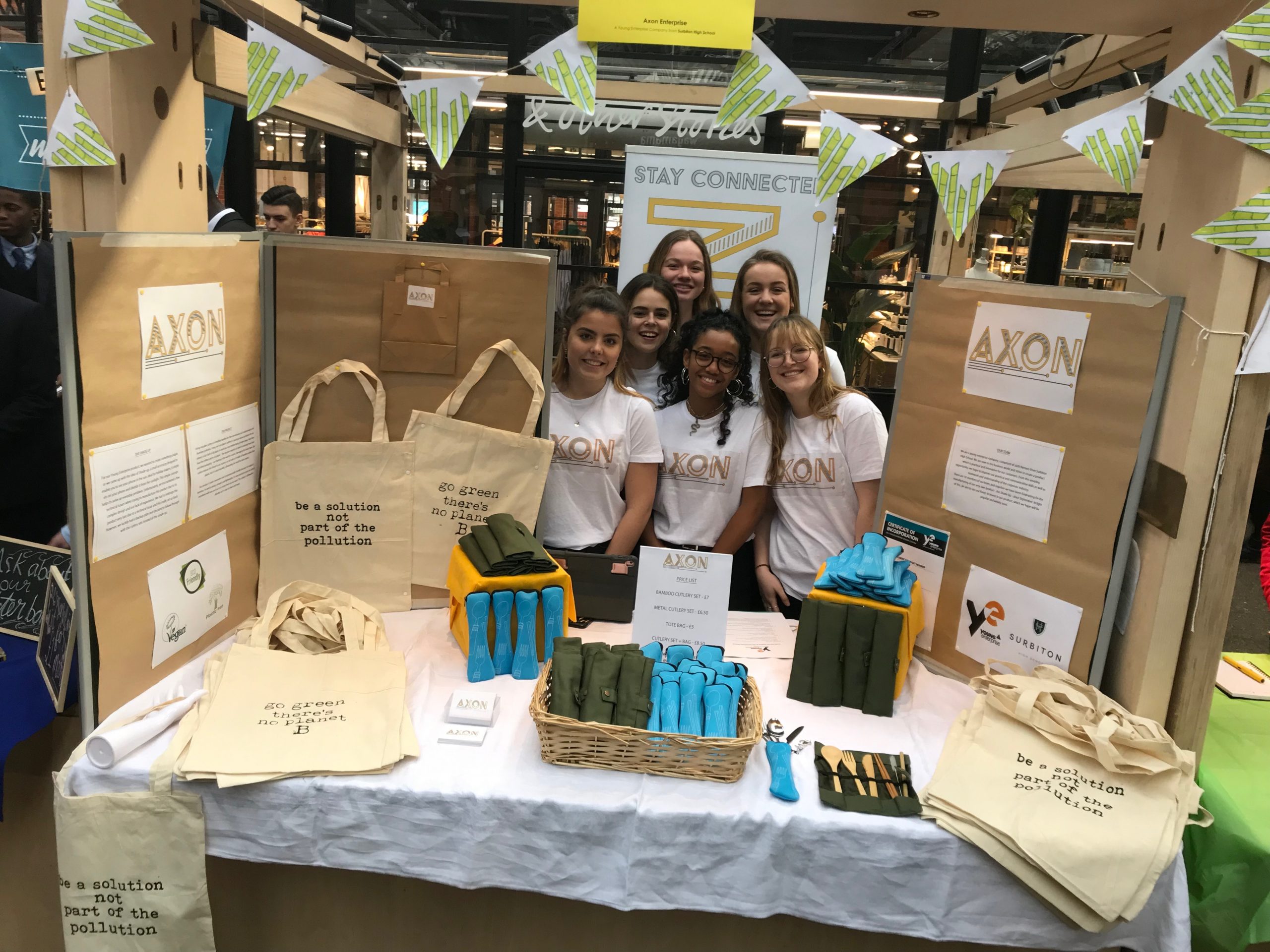 Categories:
Enterprise
Senior School