In near-perfect conditions on Saturday, Surbiton rowers performed brilliantly at the Junior Sculling Regatta, bringing home 1 gold and 2 silver medals in a national standard multi-lane regatta held at Dorney lake over 2000m.
Both J14 octuple sculls performed brilliantly in the heats and both crews made the A final; a magnificent achievement for the B crew. In the final, both crews got off to good starts. The A boat executed the race plan to perfection, rowing down and through the leaders in the last 500m to take Gold. The B boat had their best race to date to finish 5th in the final.
The J16 quad,,missing their stroke girl and having a substitute in the crew, performed exceptionally well, displaying very mature sculling and race strategy.  They progressed to the final, where they won a silver medal.
Not to be outdone, the J15 double scull put on a tremendous show of grit and determination by sculling into second place and winning a silver medal in the last 250m metres.
The J18 double scull, put in an excellent performance to finish 4th in the final and narrowly missing out on a bronze medal given that they had their first rowing outing in this combination as they sculled up to the start of the event.
Wallingford Regatta J16 eight Win
Wallingford Regatta is a premier multi-lane event over 2000m held at Dorney Lake. Winning here is very coveted and held in high esteem. The J16 eight had a fantastic race in the final to win the Portcullis Cup.
 The J18 coxed four performed extremely well to finish 5th in the final of a very tough event.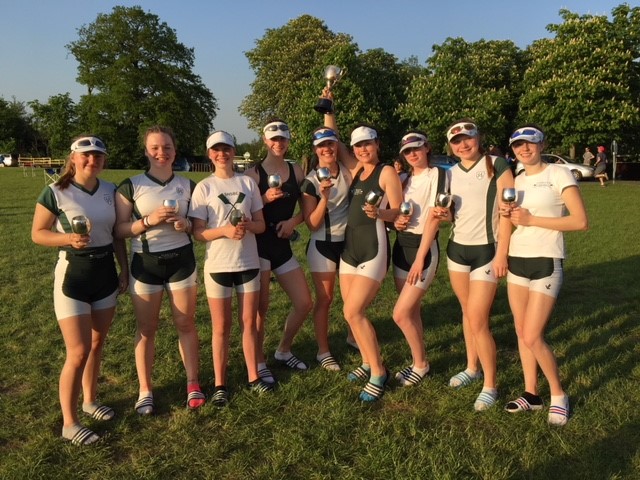 Categories:
Senior School
Sport