Sports Aid Week
The girls have been getting active! Every morning this week across the school, each year group has participated in a fun and energetic activity. Monday started with a whole school dance party (teachers too), followed by a variety of activities such as skipping, yoga, mindfulness, circuit, buddy workouts and interactive games. Sports Aid supports over 1,000 young athletes each year by providing them with a financial award to help towards training and competition costs. This acts as a real motivational boost as it is often the first recognition, they receive outside of their support network. The girls got creative this Friday, coming dressed in their favourite sports personality or favourite team and hopefully, have been inspired to get more active.
U11 Downsend Tournament
On Saturday 17 Sept 10 bright eyed U11 pupils met at Notre Dame Prep School to play in a hockey tournament to represent the school. The team started well in their first game against CLFS, having their share of possession and chances, only to lose 1-0 right at the end of the game. The team marched on to the next match playing Notre Dame Prep school who scored 2 goals to take the game. The third game against Reigate St. Mary's started fast and furious, with the team getting into their stride. With some slick movement and passing both Amber and Phoebe scored to ensure a 2-0 win! The last game against Downsend was end-to-end with the team battling hard, narrowly losing 1-0. Well done to all those pupils that took part and played the tournament in such good spirit.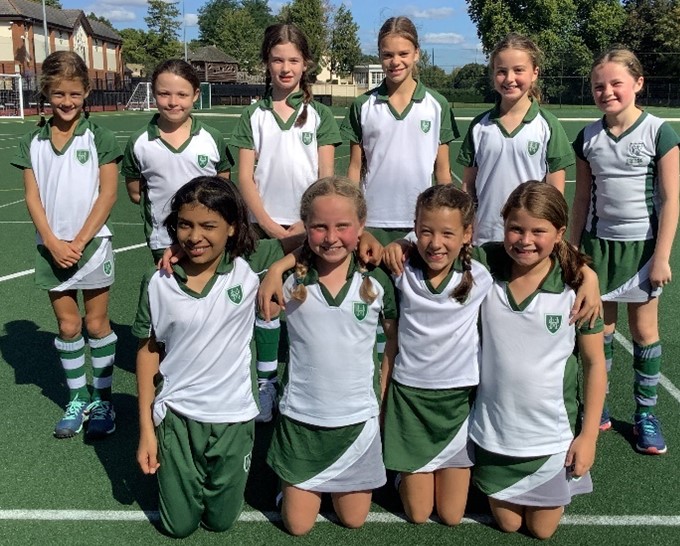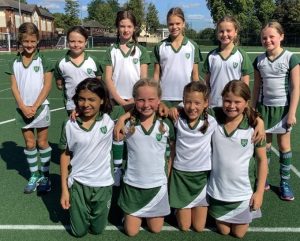 U11 Hockey IAPs
On Monday 10 October the U11s travelled to Eastbourne College to compete in the Hockey IAPs tournament. It was an early start, but the traffic still got the better of us, as we arrived at the venue 10 minutes before our first game in the pool stages. The team composed themselves in the time they had to face-off against Bede's Prep. They battled hard and hit their stride in the second half finishing in a draw, with an equalising goal from Phoebe (1-1).
With no let up, the team went straight into the second game against Rose Hill, taking a 2-0 win. They were impressive in attack and moved the ball as a unit, for Phoebe and Darcey to score. The last game in the pool was against St. Andrew's Prep, with some end-to-end hockey resulting in a (1-1) draw due to a crucial goal from Martha. Excitingly, this led to a draw at the top of the table with St. Andrew's and Surbiton High Girls' Prep all square with 5 points, meaning one thing only…penalties!
Eva, Darcey and Katherine stepped up, and Gigi made some vital saves to go to sudden death. With Katherine slotting the final penalty and Gigi making a heroic save, the team won to finish 1st in their pool and bag a place in the quarter finals.
Another 14 minutes of tantalising hockey was upon us, against Holmewood House. The team started strong with some counter attacks and Gigi saving a couple of crucial shots at goal. Holmewood House won the ball from a counterattack with their defender sending a splitting pass across the pitch. This led to them scoring a well worked goal. The girls came back to win a short corner, which was sadly disallowed as it was not stopped outside. The game ended 1-0 to Holmewood House.
Congratulations to the U11s for winning their pool and reaching the quarter finals. They represented the school with pride and demonstrated courage and compassion for each other. Well done to Phoebe, Isla, Eva, Lauren, Martha, Katherine, Jessica, Florence, Darcey and Gigi.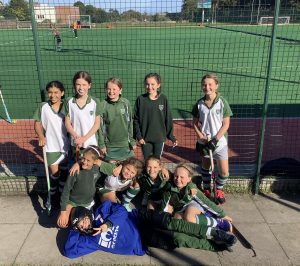 House Hockey
In the week commencing 3rd October Year 3 to 6 represented their house by participating in matches in a round-robin style tournament. The pupils enjoyed playing in mixed teams and the sun also made an appearance! Congratulations to all our pupils for taking part in the annual event, creating a fun and inclusive environment for everyone. As you can see from the table, we had year group winners and an overall winner.
Year Group
1st
2nd
3rd
3

CAERNARVON

21pts

BALMORAL

15 pts

ARUNDEL

9 pts

4

CAERNARVON

24 pts

ARUNDEL

13 pts

BALMORAL

10 pts

5

BALMORAL

21 pts

ARUNDEL

19 pts

CAERNARVON

16 pts

6

BALMORAL

20 pts

ARUNDEL

19 pts

CAERNARVON

18 pts
OVERALL
1st
2nd
3rd

CAERNARVON

79 pts

BALMORAL

66 pts

ARUNDEL

60 pts
Girls Sport
Girls' Prep School
Sport